Σday the Geekbuying we have an incredible offer that it will be valid for a few days, and suggests it to us Tronsmart Bang Mini 50W Portable Party Speaker just in €69,99 with the coupon NNNTRROBAMN1 from Europe with free shipping and without the fear of customs.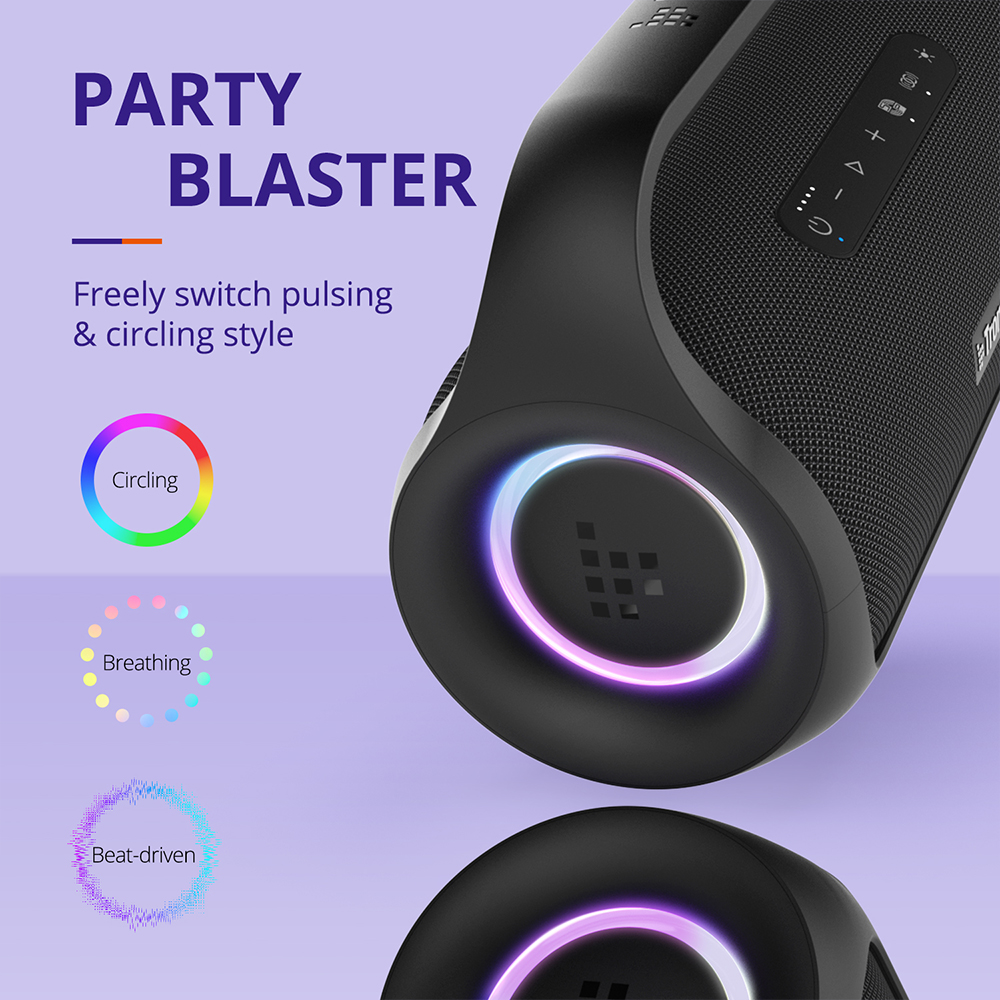 Powerful bass & crystal clear treble: In addition to the professional design of the speakers, the Tronsmart Bang Mini it has 2 independent speaker cavities, in which the front cavity (with 2 mids & tweeters and 1 passive) offers crystal clear treble with excellent clarity while the rear cavity (with 2 woofers) offers very strong bass. The high-definition and powerful 50W speaker provides higher volume than other speakers, making it suitable for indoor and outdoor meetings and even parties.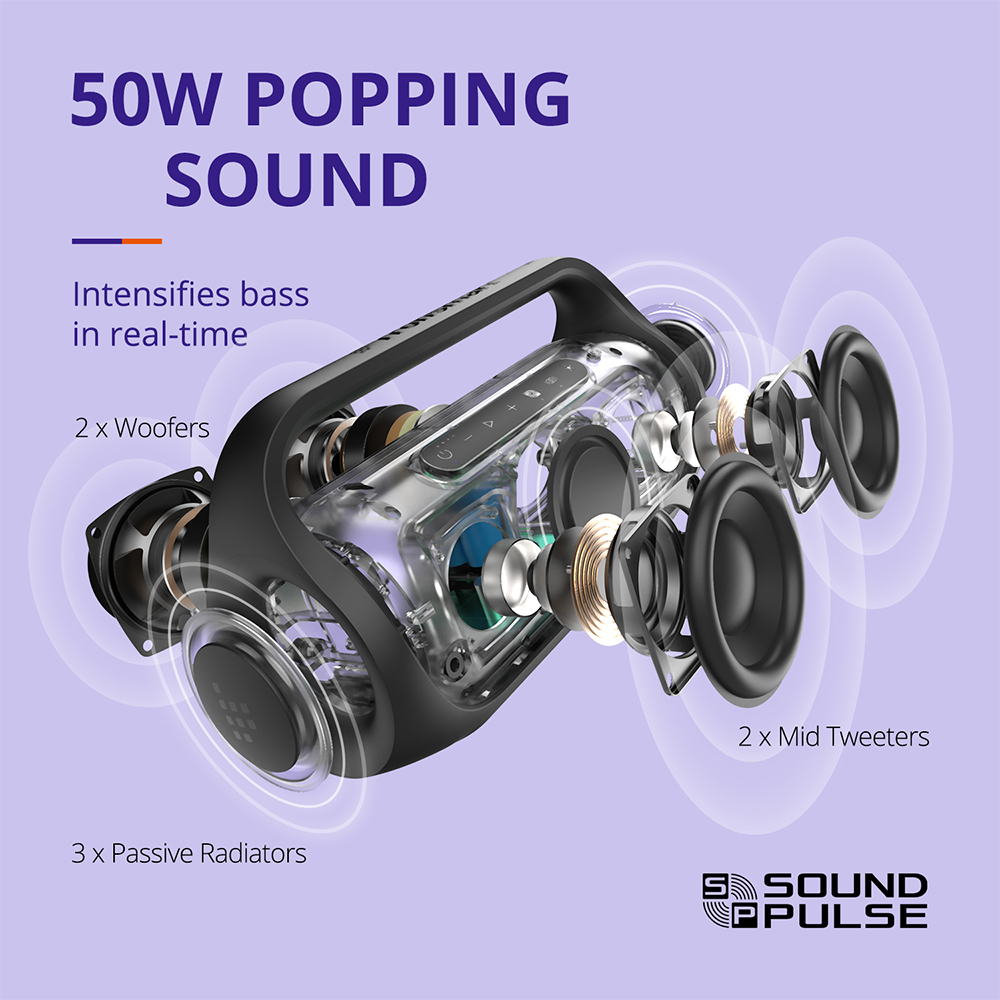 Colored LED Lights Party Speaker : They are equipped with LED lighting with 2 customizable functions : circle and breathing (Breathing light is only available in standby mode) The lights dance to the beat of the music, and bring you the ultimate dynamic sound experience. It's all you need for parties you can organize at home, in the yard, in the garden and by the pool.
Bluetooth 5.3 and wide compatibility: Wireless speakers are equipped with technology Bluetooth 5.3 which ensure a faster connection to bluetooth-enabled devices within 49 feet. With the wider compatibility they offer, you can play music from a cable to the aux-in port, TF card or an external USB disk in addition to Bluetooth.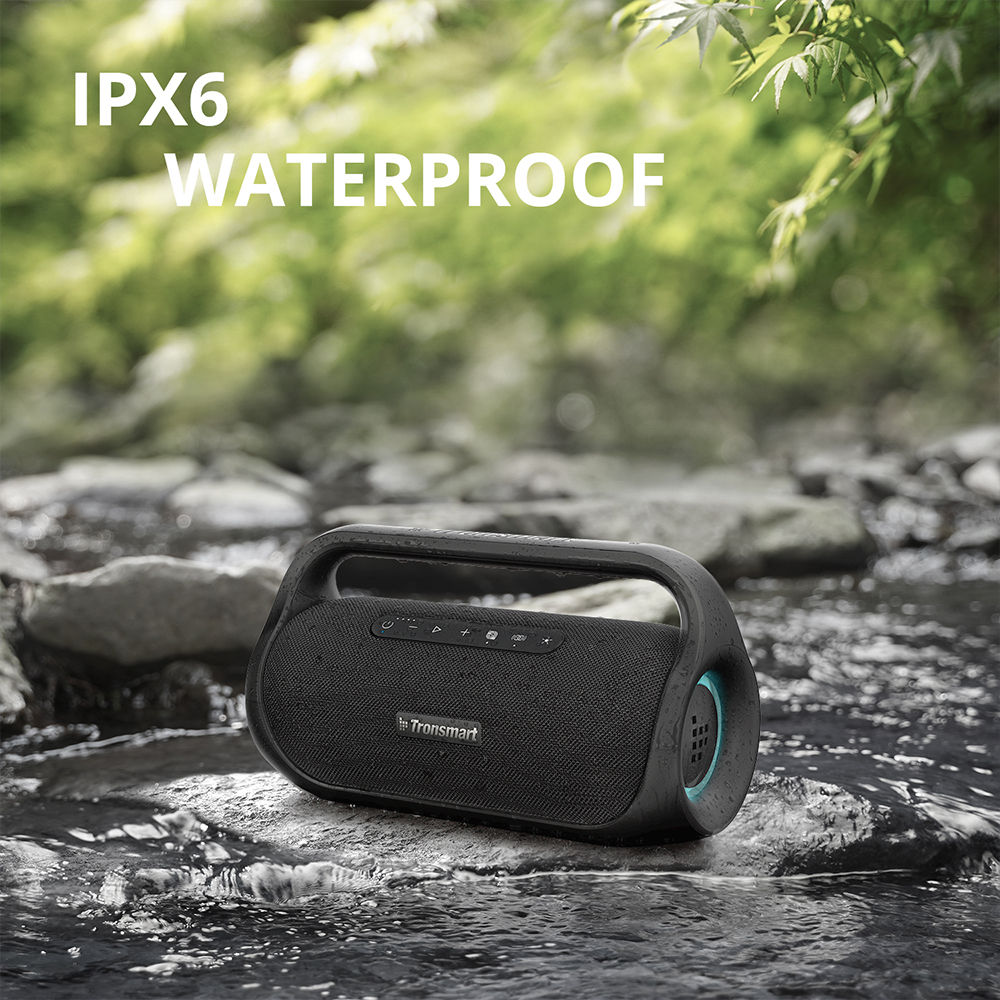 Large Capacity Battery & Power Bank Function: The built-in large capacity battery at 8000mAh (7,4V 4000mAh) guarantees 15 hours of playback with a single charge. It can fully charge within 4 hours. Also working as a power bank, you will be able to charge your smart devices, and it is a good partner for hiking and traveling.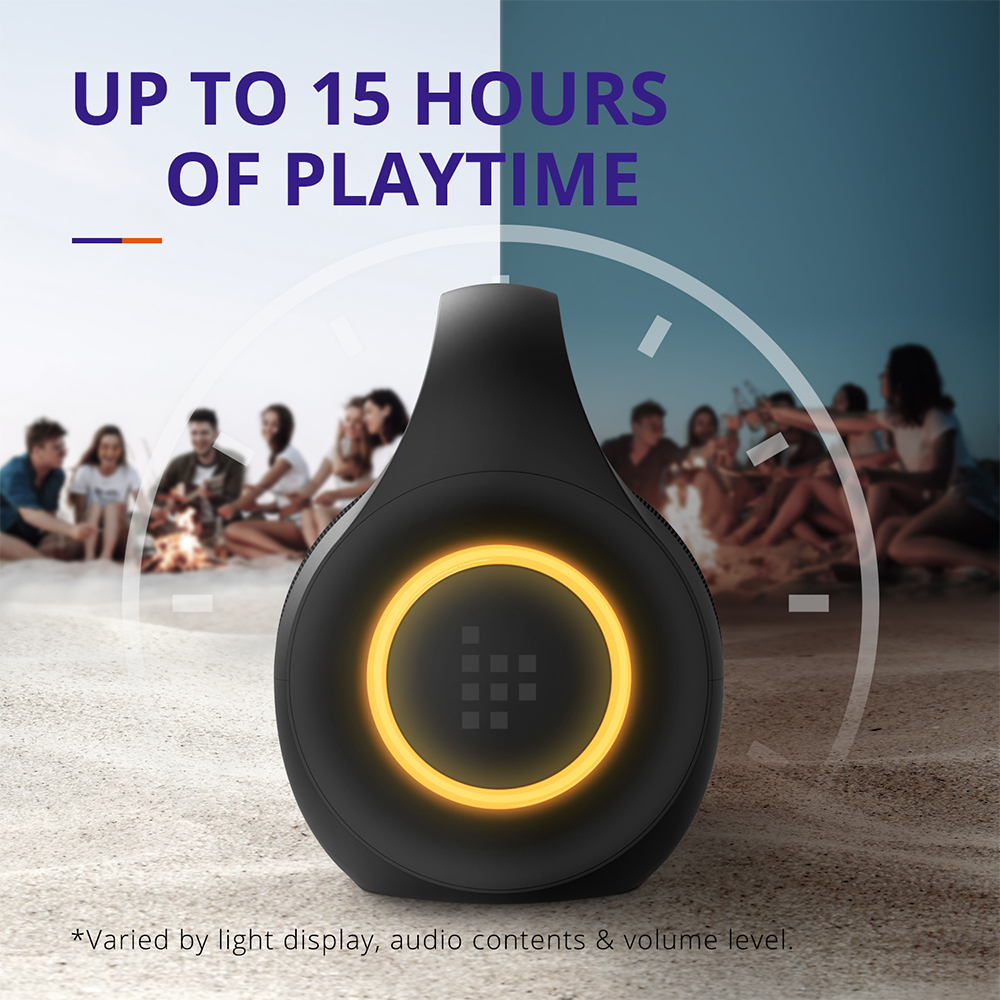 IPX6 Waterproof Portable Bluetooth Speakers : It is made with rounded edges, and has a premium, elegant and modern design. It also has IPX6 certification which prevents leaks from liquids, rain and water drops. The speaker weighs 2,37 kg, can be easily transported with the built-in handle.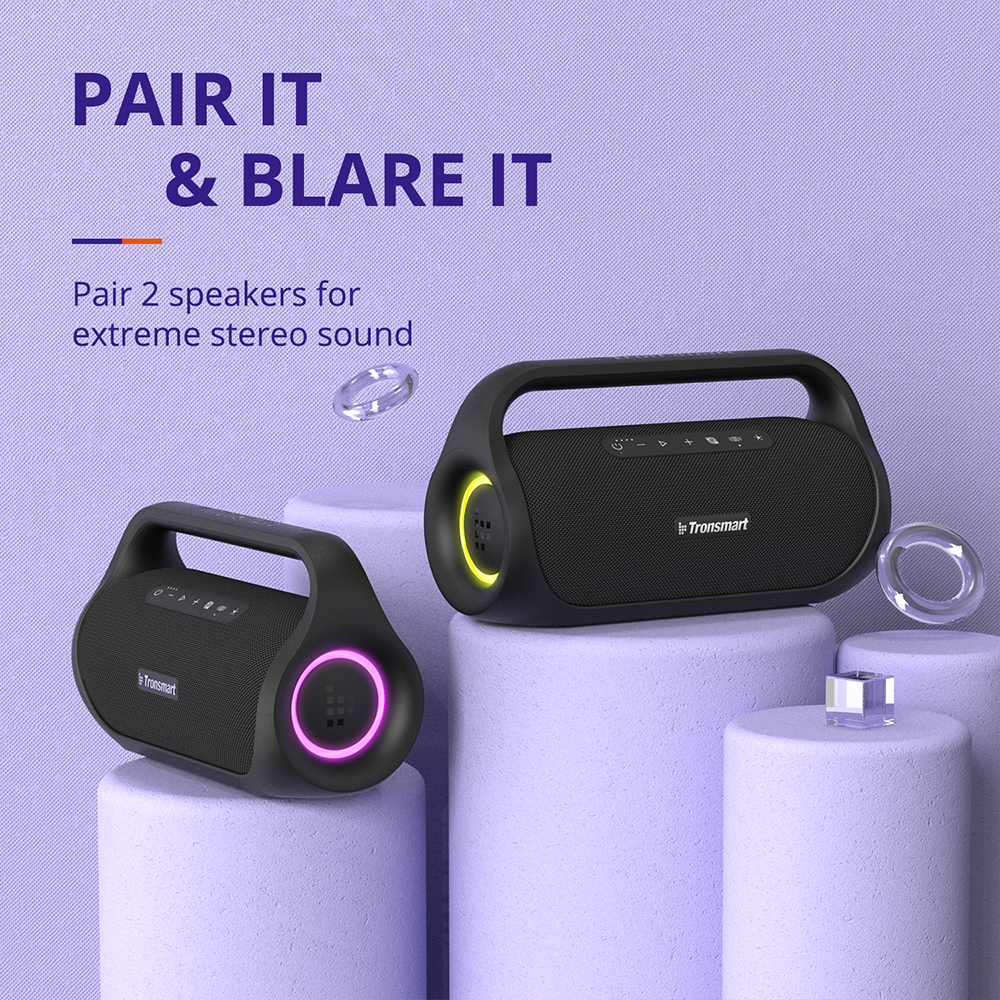 Excellent stereo sound: The professional speaker system not only has high sound quality in the high and low frequencies, but also has 360° surround sound. During pairing 2 speakers Bang mini Bluetooth, you will enjoy stereo surround sound up to 100W right away.
Portable speaker with ergonomic handle design: Ergonomic handle design all-in-one which makes it easy to carry, and are designed for active homes and people on the go, perfect for camping, parties, outdoors, beaches, etc.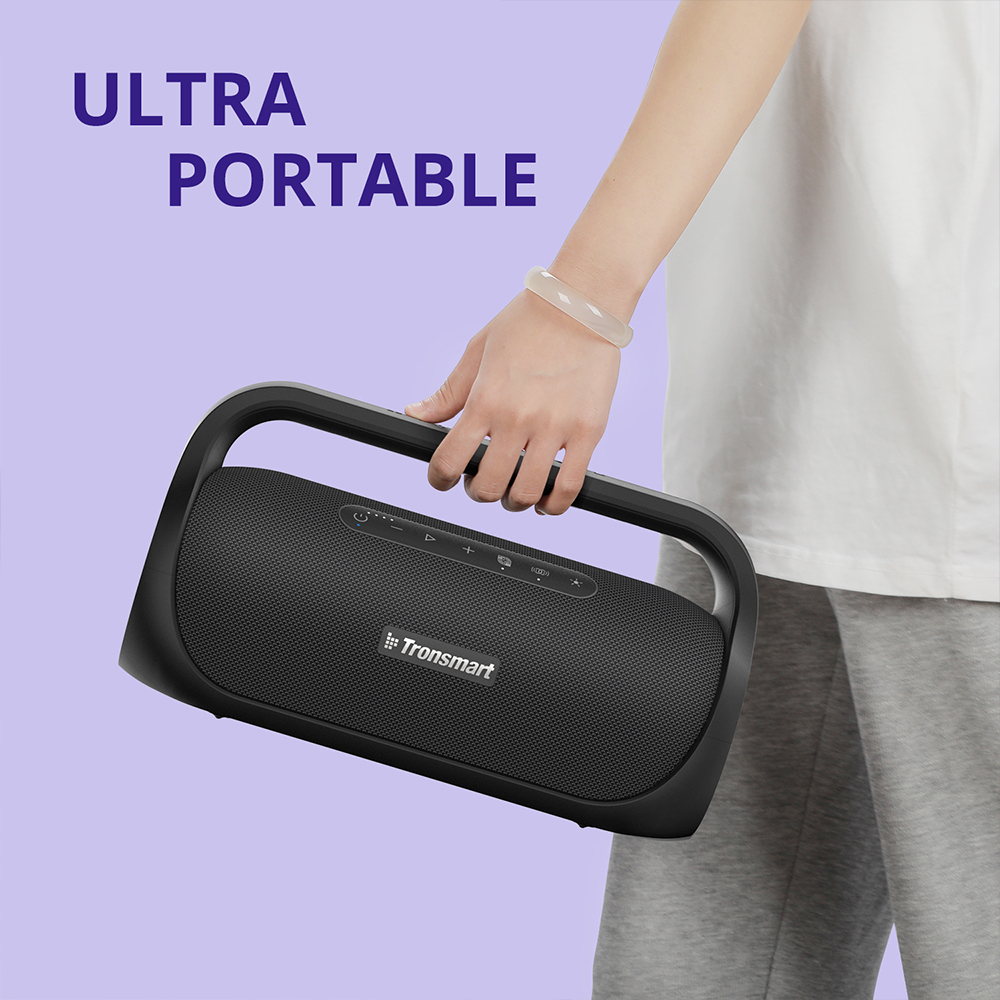 €69,99
Tronsmart Bang Mini 50W Portable Party Speaker
Get it now from GeekBuying ...
Coupon:
NNNTRROBAMN1
Don't forget to take a look at the long list of coupons we've been given today by clicking on the link below.