Today we have a very good purchase proposal for you from the store known to all of us GeekBuying, as it offers us one of the cheapest and most reliable projectors in its family XiaomiIn Wanbo T2 MAX 1080P Projector (New), at €149 from their European warehouse with the coupon NNNWBT2MNP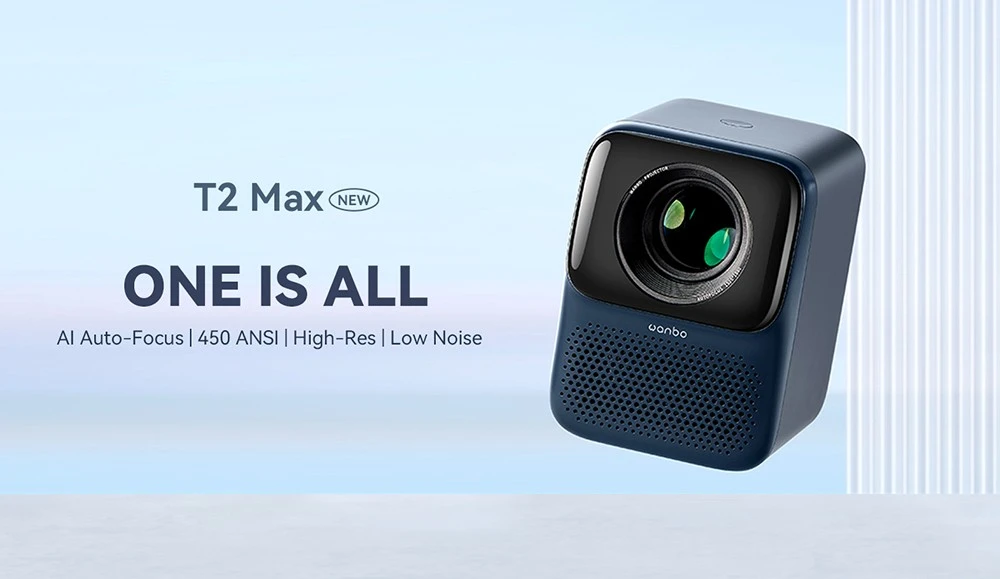 Caution : As stocks run out very quickly if there is no color availability, please note that the offer applies to both colors of the device in white and blue.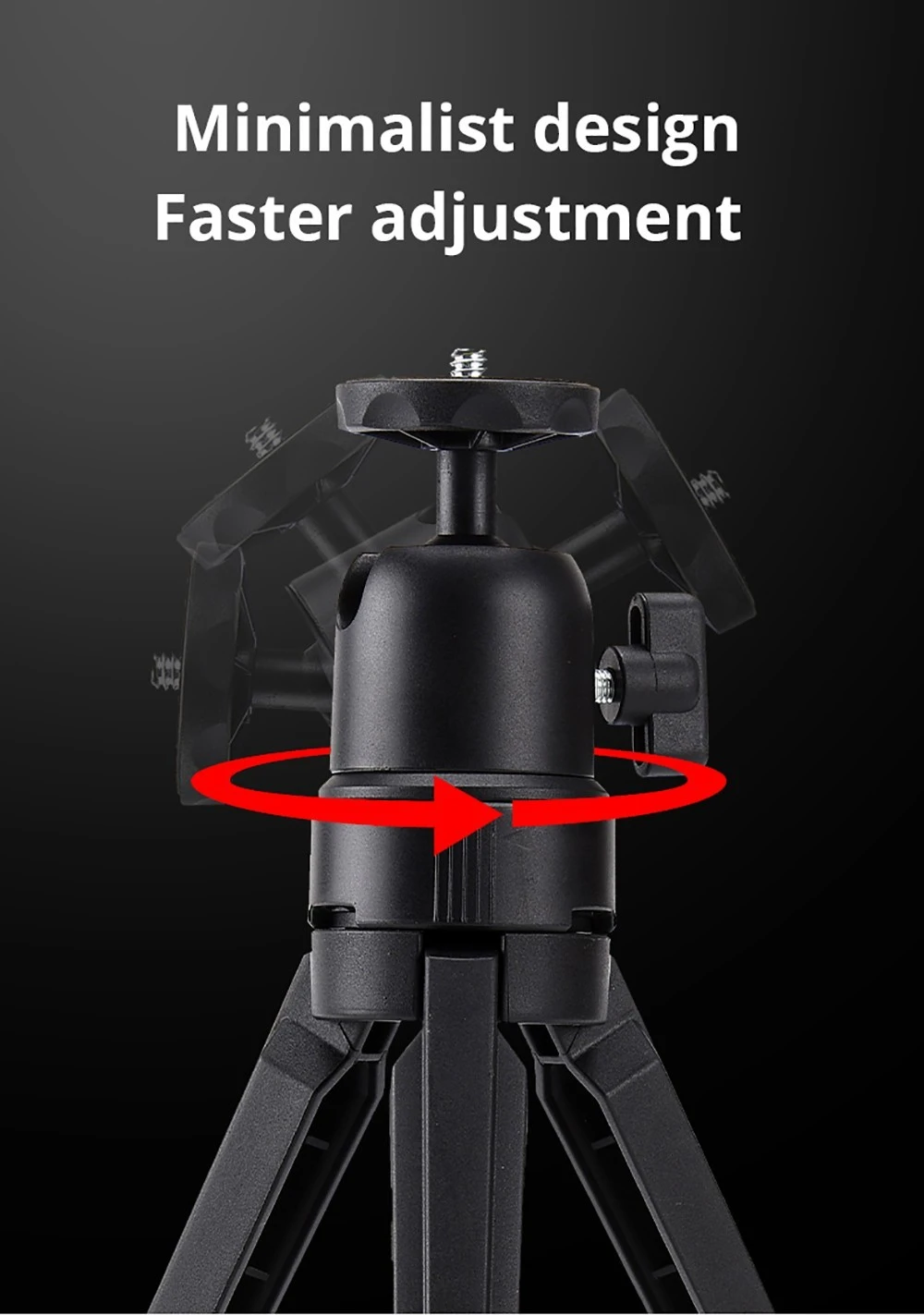 Wanbo T2 Max New – The main features
The new LCD projector Wanbo t2 max works with Android 9.0, which offers advantages such as full support to Netflix, the full integration of Google functions and the flexibility to place additional applications from its store Google Play Store. Compared to the previous Wanbo T2 Max, its brightness improves from 200 ANSI lumens to 450 ANSI Lumens, allowing you to use it even during the day. Besides, the noise is reduced to 35dB thanks to the built-in noise reduction technology V.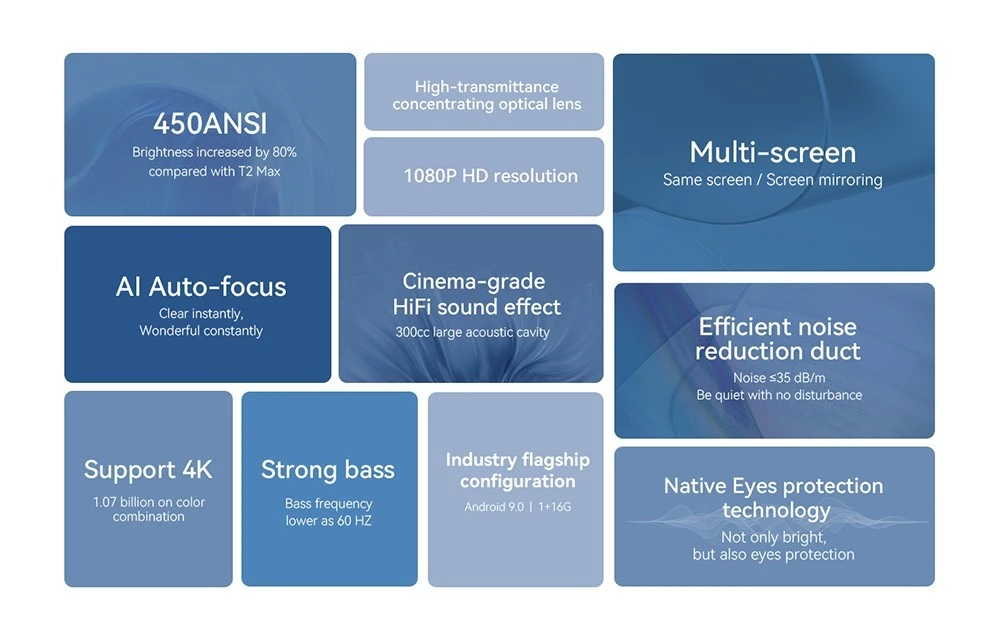 450 ANSI Lumens
Android 9.0
Netflix & YouTube Pre-installed
Auto focus Ai
Keystone correction
Hi-Fi poetic sound & effects
Intelligent temperature control system
Native analysis at 1080P
AI Auto Focus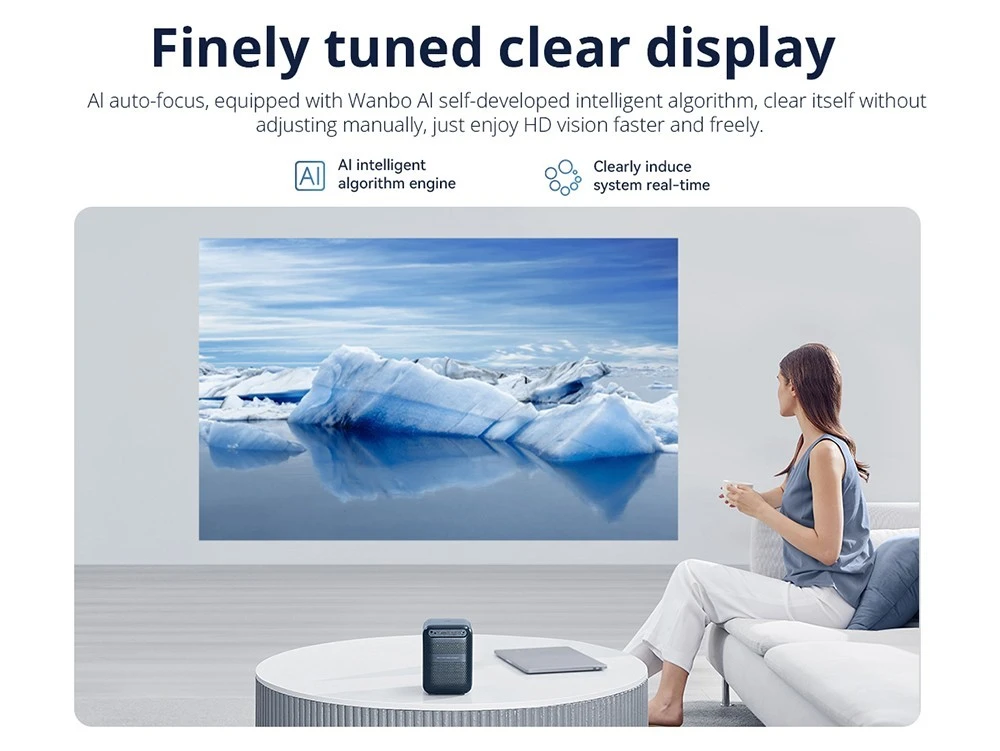 It is equipped with its self-developed intelligent algorithm Wanbo AI, which completely eliminates the need for manual adjustment, and you just enjoy HD content with perfect focus faster.
More brightness with HDR10 support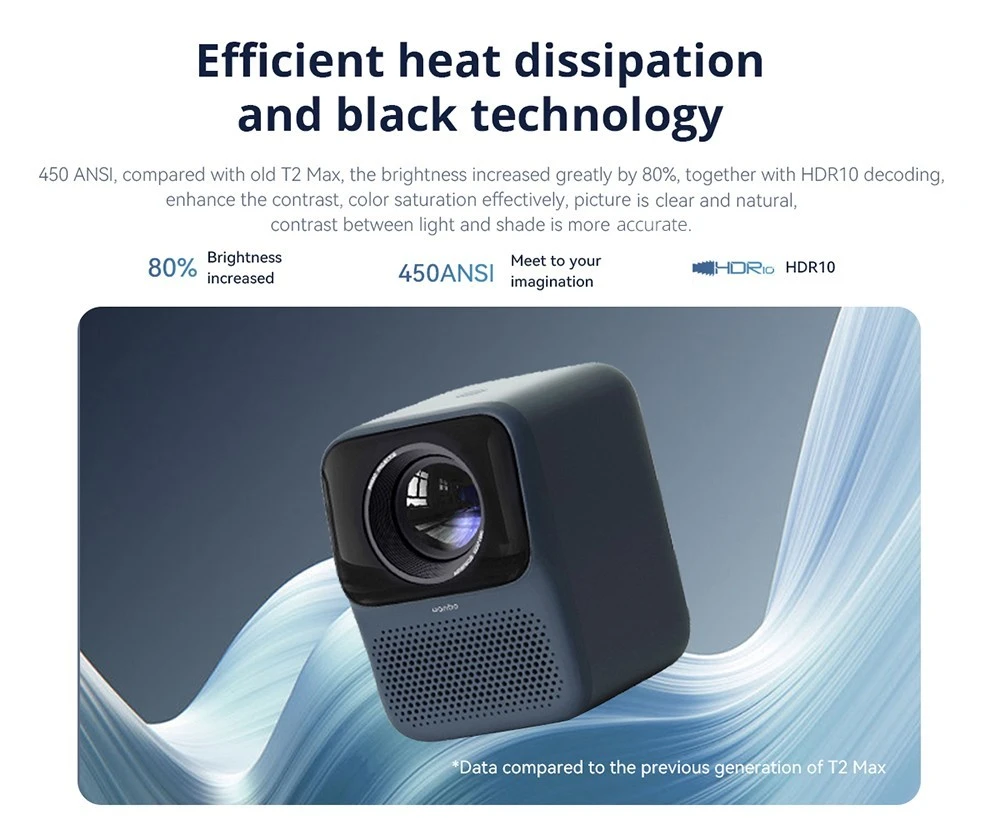 The brightness increased significantly at 450 YRSI – i.e. against 80% compared to the previous model, and all this along with support for decoding in HDR10, enhance the contrast, while at the same time the images are more detailed and with natural colors.
Powerful sound output with rich bass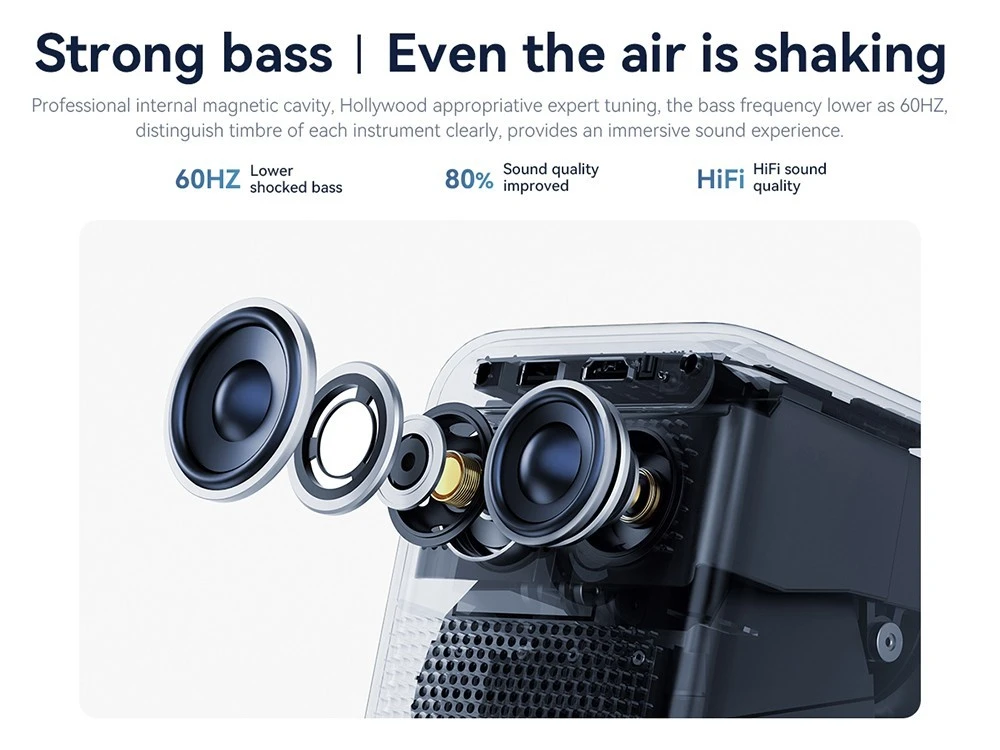 The professional internal magnetic cavity, and o sound tuning by Hollywood experts, results in the bass frequency being lower than 60Hz, now distinguishing the timbre of each instrument more clearly, and can provide you with an immersive audio experience.
Full color gamut support (16 million colors)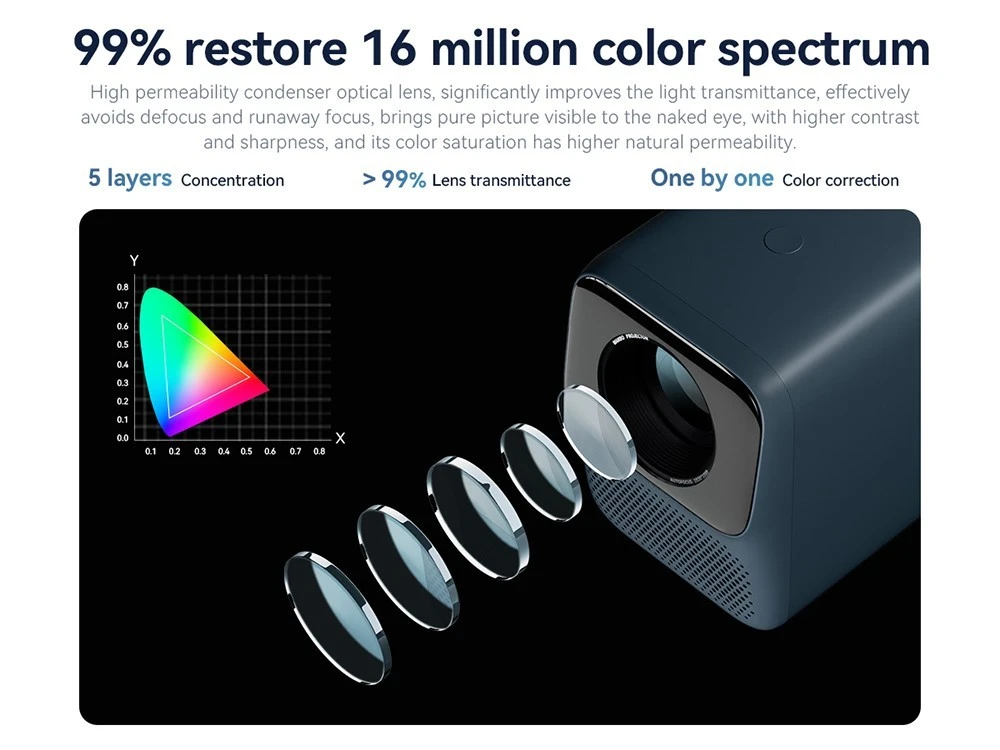 The high-transmittance optical lens in the condenser greatly improves light transmittance, and effectively avoids all focusing problems and gives you a clear image visible to the naked eye, with higher contrast and sharpness, while at the same time its color saturation has the highest natural transmittance.
Innovative design and top quality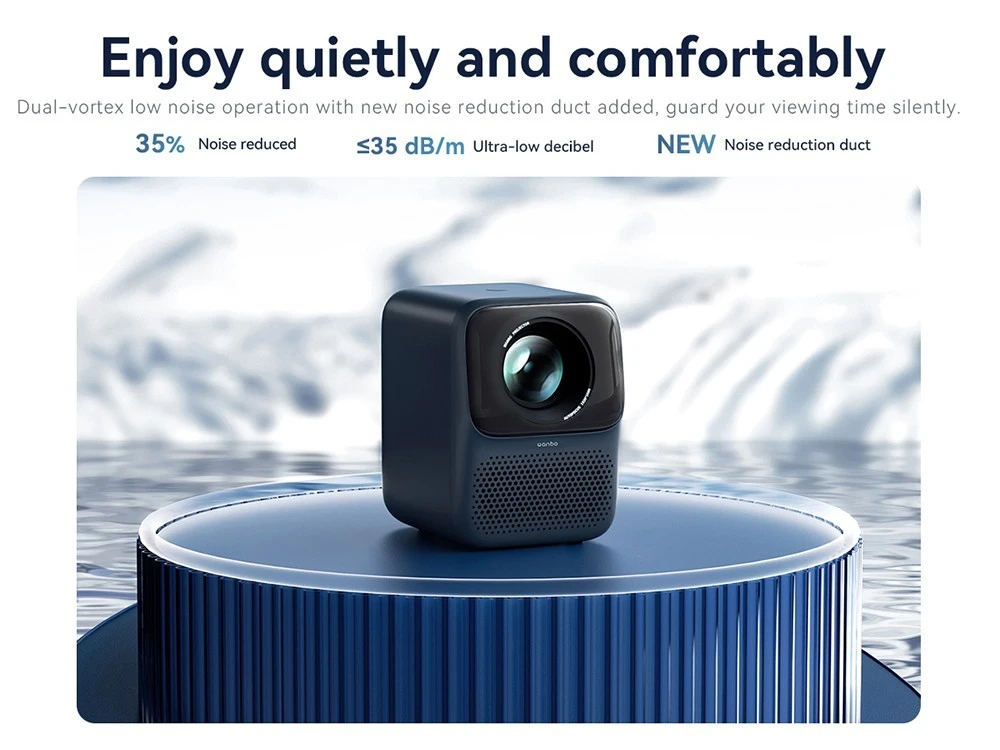 Each projector is produced and installed in a standard clean room, and tested if it withstands the tests of the Ai auto focus function on +1000 times, over +1200 times in the operating system with over 20000 hours of testing for their durability Projector LEDs. In addition they are made over +400 lens transparency tests, +1000 dust protection tests lP5X and above +300 drop tests.
Detailed specifications
Band: Wanbo
Model: T2 Max NEW
Type: Projector
Color: White
Optical Parameters
Projection Technology: LCD
Light Source: LED
Resolution: 1920*1080
Brightness: 450 ANSI
Projection Scale: 16: 9 / 4: 3
Focus: auto focus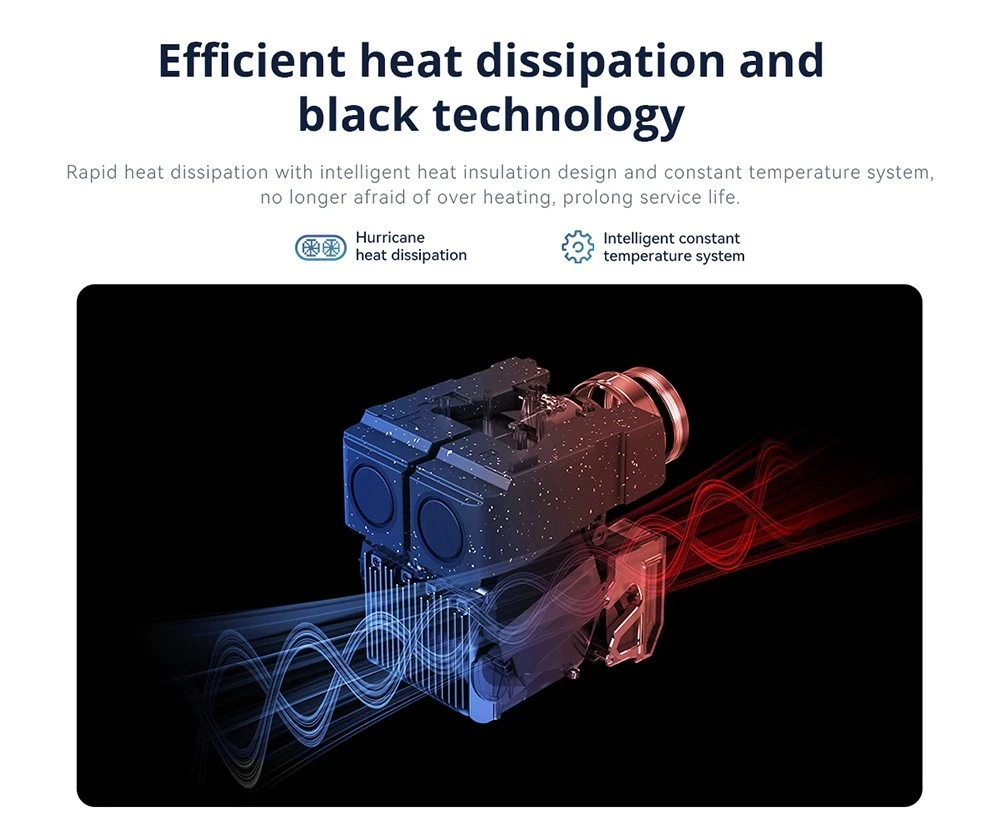 Proposed Projection
Screen Size: 40-140 inches
Optical Elements Shot Size: 40-140 inches
Projection Distance: 1.1-2.6m
Light Source Life: Two hours
System RAM: 1GB
ROM: 16GB
WiFi: 2.4G
Bluetooth: Bluetooth 4.2
System: Android 9.0
Ports
1 x Power supply input
1 x USB
1 x HDMI
1 x Headphone Jack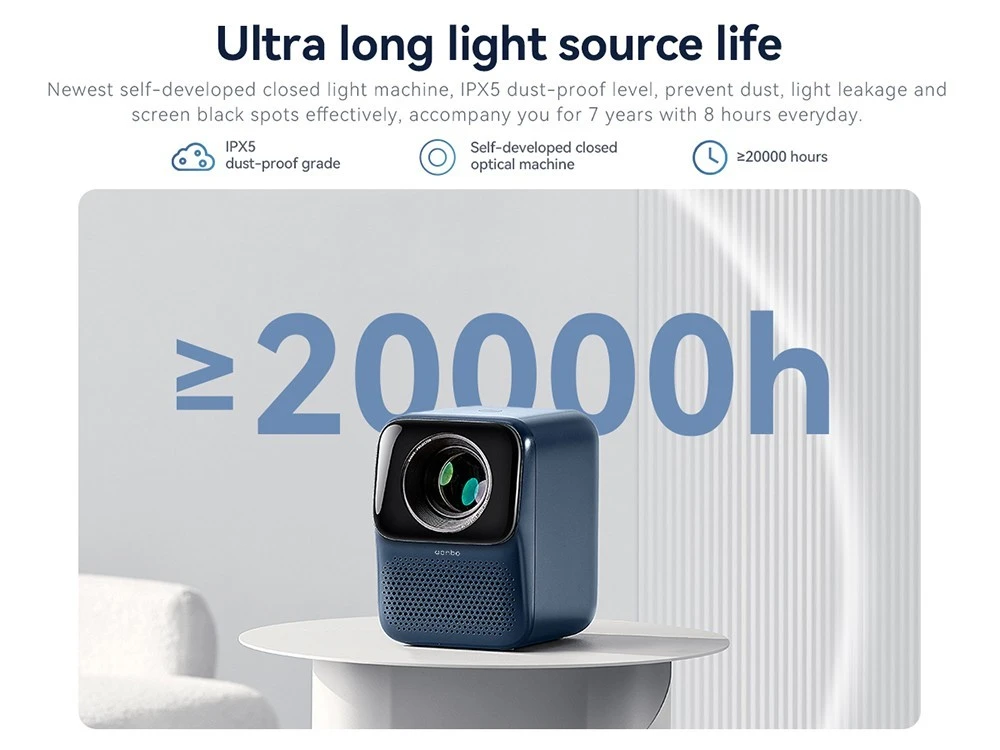 Size & Weight Projector
Size: 113 146 x x 156.5mm
Product Weight: 1.1kg
Packing size: 200 154 x x 230mm
Gross Weight: 1.68kg
Package Contents
1 x Projector
1 x Remote Control
1 x power line
1 x Power Adapter
1 x user Manual
Now you can make your own Wanbo T2 MAX 1080P Projector (New) by Xiaomi, only in €159 with coupon NNNWBT2MNP from Europe, but be careful as there are few pieces left.
---
Coupon:
NNNWBT2MNP
€149
Wanbo T2 MAX 1080P Projector (New) by Xiaomi
Get it today from GeekBuying
Get the Wanbo T2 MAX 1080P Projector (New) by Xiaomi now, for only €149 from HERE!
---
Don't forget to take a look at the long list of coupons we've been given today by clicking on the link below.
---
If all this is not enough for you and you want something more, then take a look at the suggestions below that GeekBuying has for you.
---
---
To GeekBuying you can find a multitude of products at very good prices, and you have the option of choosing the shipments for your purchases from Their European warehouses, and with Duty Free Priority Line (No customs)Mission.
Their shipments are fast and support all payment methods (PayPal - and all cards).