Η Xiaomi revealed today in China the news

MIJIA Smart Desktop Dishwashher S1

(dishwasher)
---
Xiaomi's new product will go on sale for the first time from 1in November, with funding on the platform crowdfunding the company's (Youpin). The crowdfunding price is 1399 yuan (about $ 191), but this product, once out of crowdfunding, will retail at 1699 yuan (about $ 232).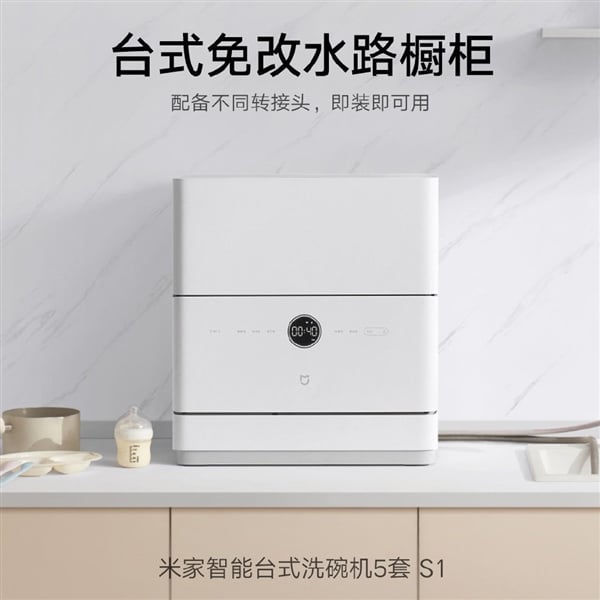 The new MIJIA Smart Desktop Dishwashher S1 it has a capacity of five sets of plates, and is equipped with different adapters to accommodate different shapes and sizes of plates. The device has width 550mm while the case has depth 350mm and occupies a total area of ​​approx 0,19m². Thanks to the folding door design, the opening depth of the product is only at 600 mm.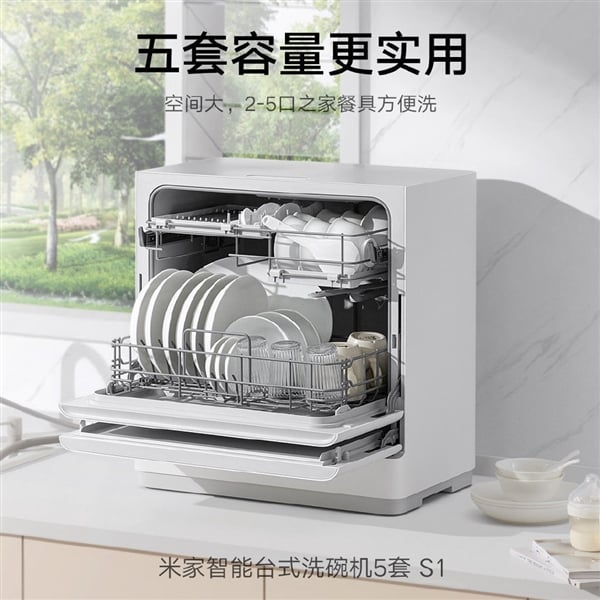 The dishwasher is equipped with two groups of high-pressure water spray arms (30 kPa) bottom. The device supports visual monitoring of water quality with intelligent AI algorithms, and just in 10 seconds, the degree of soiling can be accurately determined to automatically select the wash function.
Xiaomi claims that its new dishwasher MIJIA consumes 85% less water compared to hand washing. It can wash up to one set of 5 standard tableware together with other utensils such as spoons - forks - glasses etc. (a total of 39 pieces), and the energy consumption of a single wash is just at 0,53 kWh.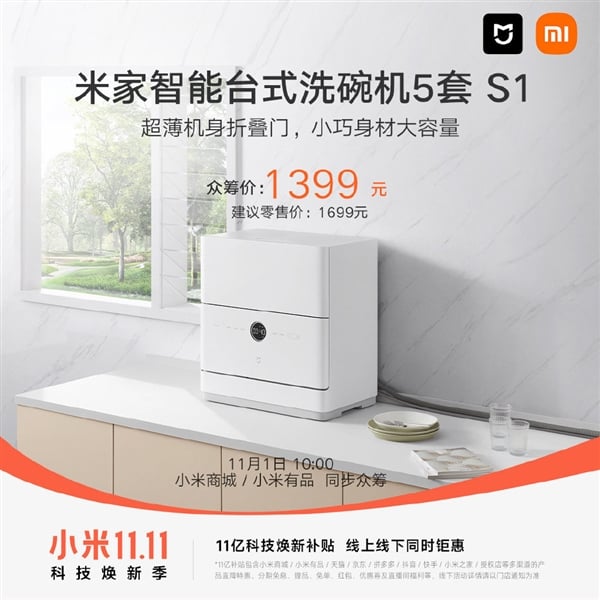 In addition, the dishwasher MIJIA S1 adopts hot air circulation drying (PTC) with a bacteriostatic UV rate (UV) in the 99,9%. Dishwasher supports 7 different wash functions, including smart washing (75°C), standard wash (75°C), power wash (75°C), washing disinfection (75°C), quick wash (55°C), energy saving washing (56°C), the self-cleaning of the device (55°C) and simple drying (75°C).
It is unknown so far if this device will later become available in European countries as well.
---
Do not forget to follow it Xiaomi-miui.gr on Google News to be informed immediately about all our new articles! You can also if you use RSS reader, add our page to your list by simply following this link >> https://news.xiaomi-miui.gr/feed/gn
Follow us on Telegram so that you are the first to learn our every news!
Follow us on Telegram (English language) so that you are the first to learn our every news!
---