Today this Geekbuying has us an incredible offer of the new robotic vacuum cleaner Roborock S8 Robot Vacuum Cleaner in €502,84 with coupon GKB23SSH50 from Europe and with free shipping.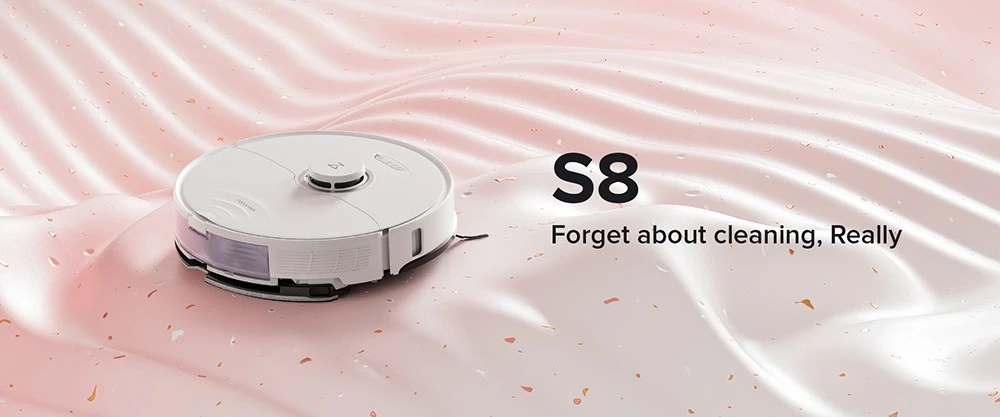 Strong suction at 6000Pa
Improved suction HyperForce® at 6000Pa means that the Roborock S8 robot vacuum cleaner can absorb all the dirt and dust, effortlessly cleaning even the smallest particles.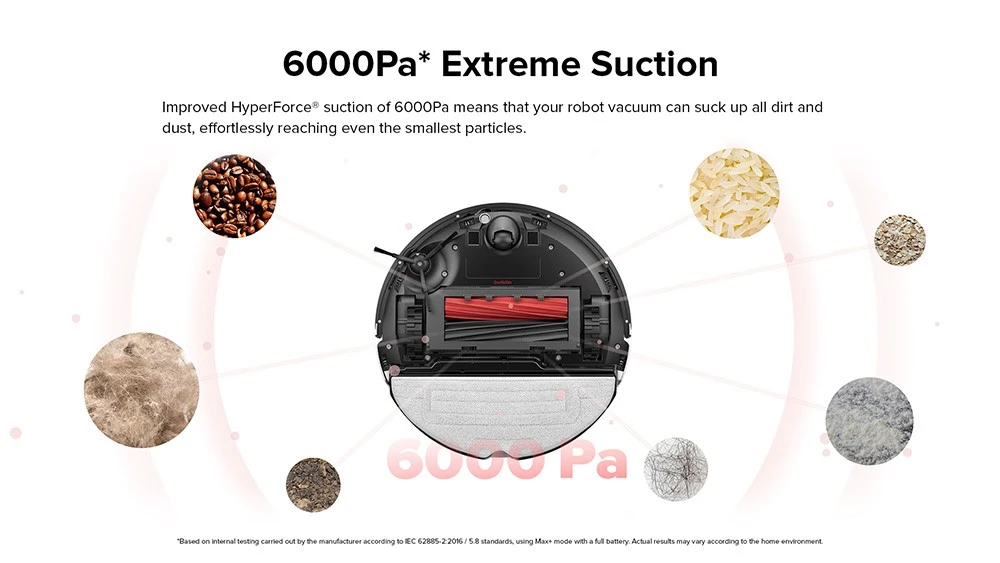 3D Reactive obstacle avoidance
With structured 3D laser and infrared imaging, the vacuum can detect and avoid potential hazards for a hassle-free cleaning experience.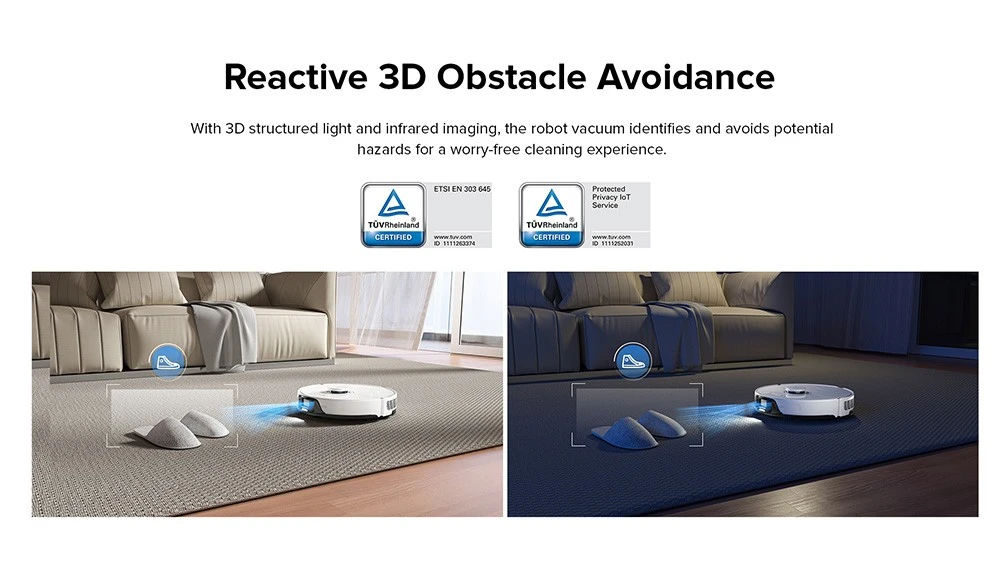 DuoRoller brush system
All-new dual rubber brushes enhance vacuuming by effectively removing dirt with less tangles and easily sweeping away pet hair.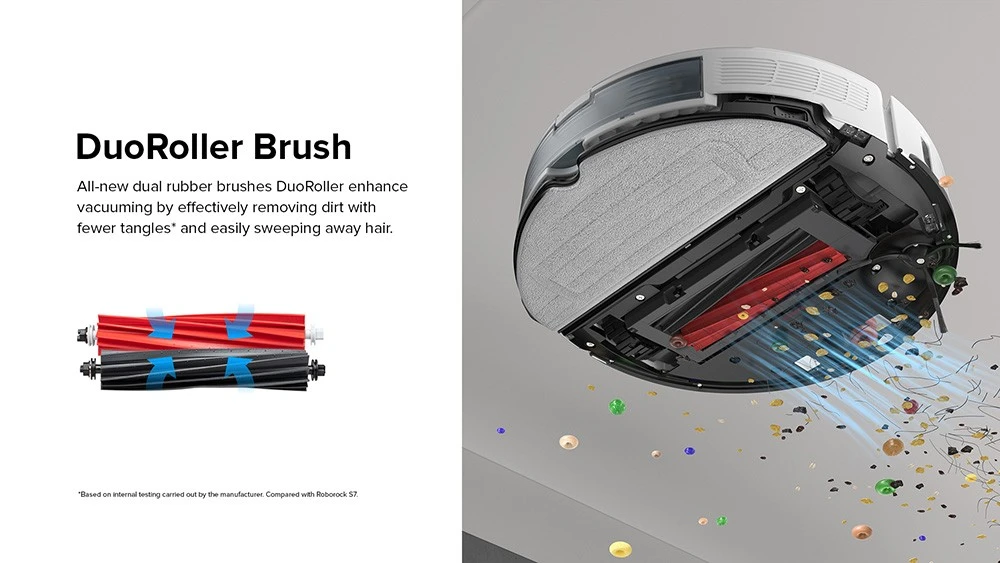 VibraRise® mopping system
Adopting sonic vibration technology, the Roborock S8 can bring you 3000 times / minute high speed cleaning, mop pressure above 6N and the mop unit can be lifted up to 5 millimetres.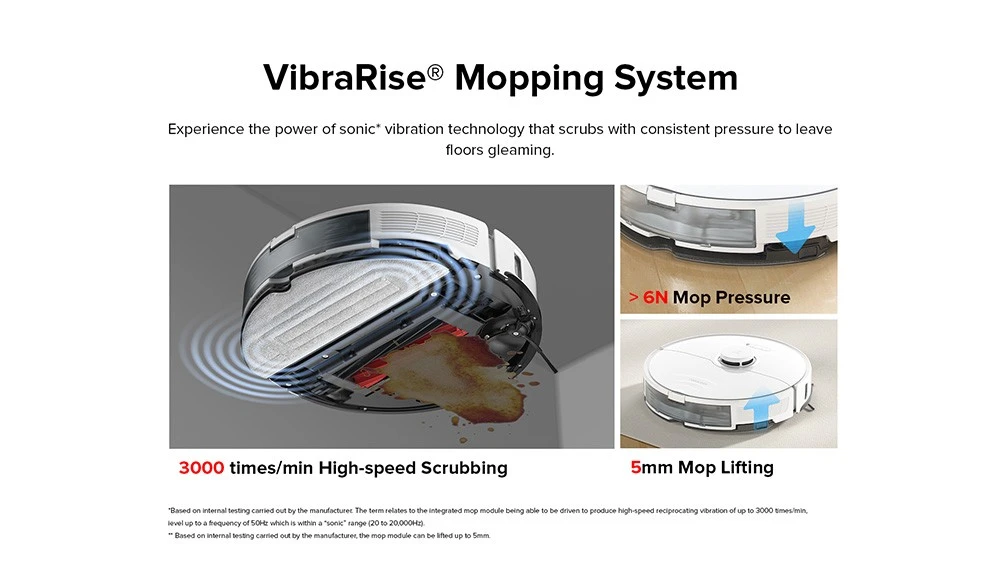 Level Up Carpet Cleaning
Carpet cleaning becomes a breeze with the system Roborock Carpet Boost+ that will clean your carpet from pet hair to bread crumbs.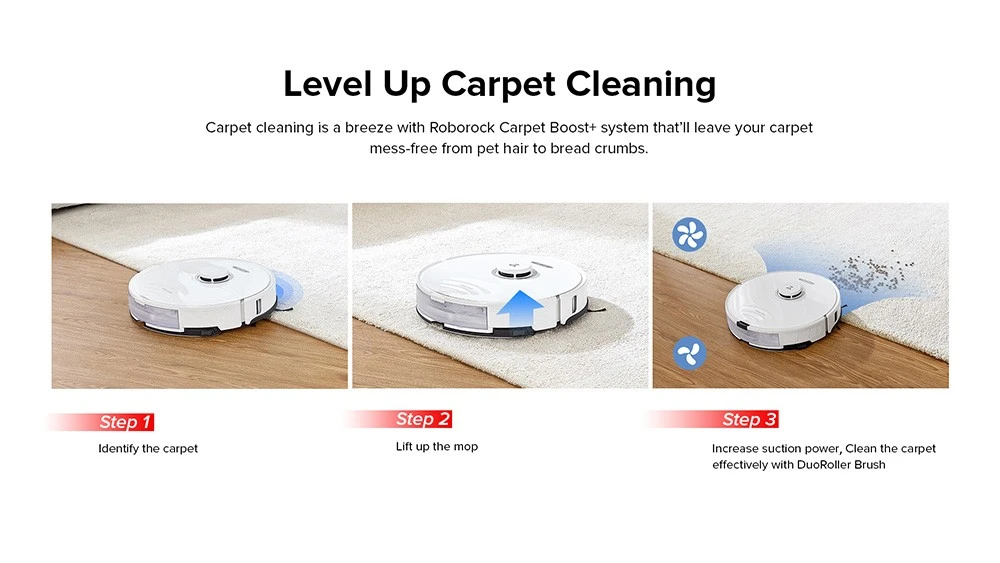 PreciSense® LiDAR Navigation & Exclusion Zones PreciSense®
The LiDAR navigation system scans and creates detailed maps to find an optimal cleaning route. Roborock S8 can automatically detect the parts that are easy to get stuck and suggest no-go zones. Draw invisible walls to block off certain areas in the Roborock app that you will install on your Smartphone.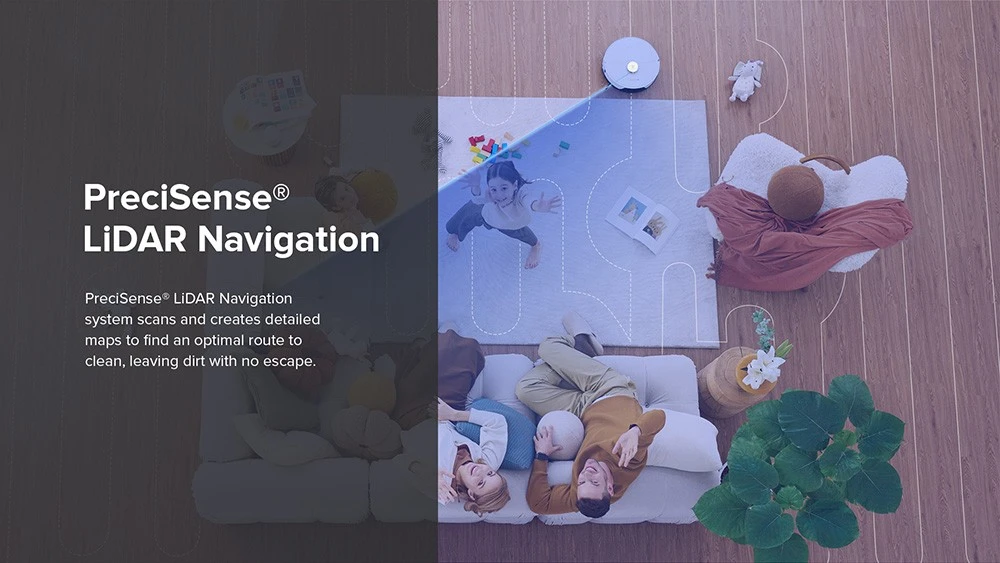 Multi-level mapping system
The 3D Map mapping system allows you to accurately draw all the spaces in your home and add furniture virtually to create a detailed map of your home. Multi-level mapping automatically recognizes the separate levels of your home (up to four floors are supported).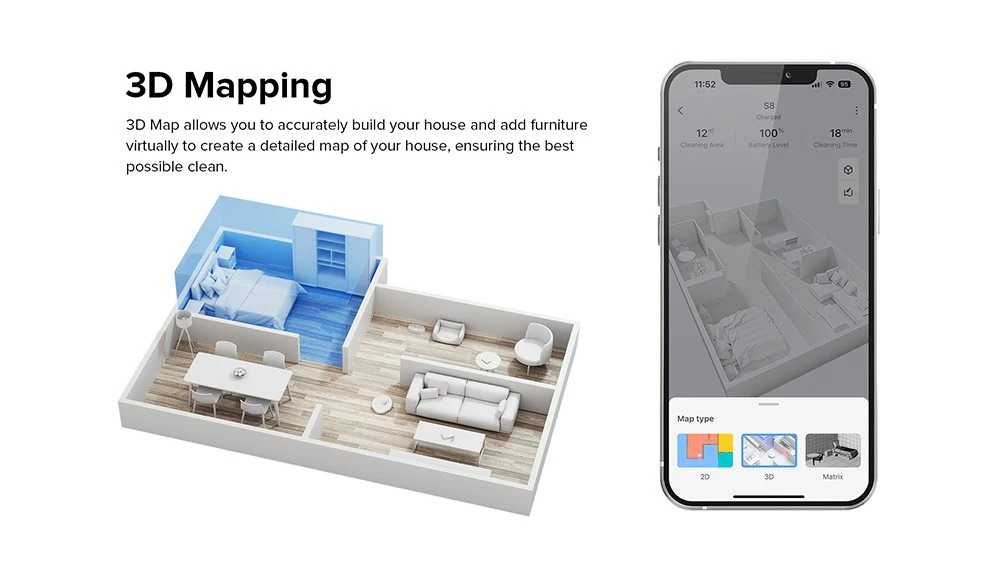 Customized cleaning routines
You can set custom cleaning programs and routines for specific areas of the home at regular times or make a weekly cleaning schedule.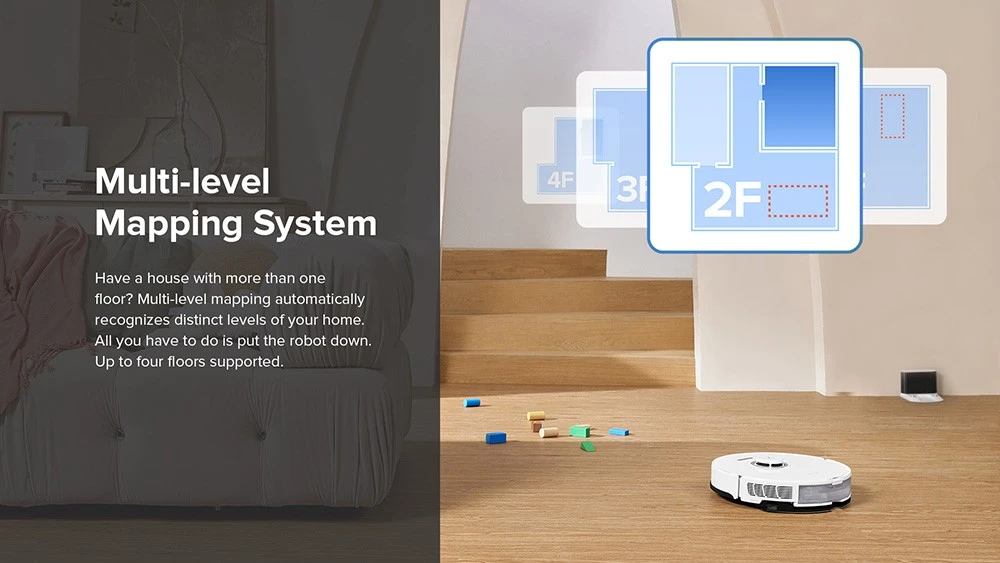 Off-peak charging
You can choose off-peak times to charge the battery for greater energy savings to reduce your overall electricity usage costs.

Specifications
Brand: Roborock
Type: robot vacuum cleaner
Model: S8
Color: White
Basic Information:
Navigation: LDS
Route Planning: LDS laser + 3D Structured Light
Max. Suction: 6000Pa
Power: 69
Dustbin Capacity: 400 ml
Water Tank Capacity: 300 ml
Max Run Time: 180min
Battery: 5200mAh
Max Vacuuming Area: 300sqm
Max Mopping Area: 200sqm
Charging Time: <6 hrs
Obstacle Crossing Ability: 2 cm
Noise Level (Balanced Mode): 68.5dB
Cliff Sensors: 6
Mop Vibration Frequency: Up to 3000 cycles/min
Filtration Efficiency of Dustbin: E11
Hardware and Design:
AI Obstacle Recognition: YES
3D Structured Light Obstacle Avoidance System: YES
Sonic Vibration Mopping: YES
Auto-Lifting Mop: YES
Carpet Detection: Ultrasonic
Floating All-Rubber Brush: YES
Simultaneous Vacuuming & Mopping: YES
Pressure Mopping: YES
Electronic Water Tank: YES
Carpet Boost Mode: YES
Detachable Main Brush: YES
Dynamic-speed Side Brush: YES
Soft Rubber Padding: YES
Mopping Bracket Detection Sensor: YES
Slide In Mop: YES
Software:
Customizable Room Cleaning: YES
Multi-level Mapping: 4
Room Naming: YES
Selective Room Cleaning: YES
Zone Cleaning: YES
Real-Time Mapping: YES
High Precision Map: YES
Map Saving: YES
Invisible Walls and No-Gone Zones: YES
Dynamic Z-shaped Cleaning Patterns: YES
No-Mop Zones: YES
Cleaning Route Display: YES
Mopping Route Display: YES
Carpet Display: YES
Carpet Handling Options: YES
Deep Cleaning Mode: YES
Voice Control: YES
Auto-Top Up: YES
Low Water Level Reminder: YES
Robot (Including Mop) + Base Weight: 4.8 kg
Package Weight: 6.9kg
Robot Size(L x W x H): 353x350x96.5mm
Package Size (L x W x H): 445x397x137mm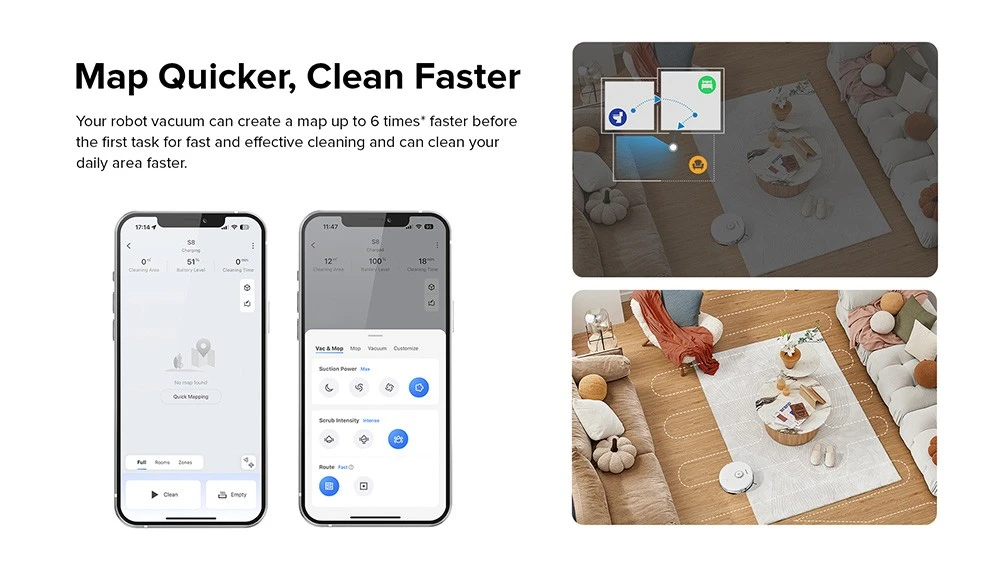 Package Contents
1 x robot vacuum cleaner
1 x charging dock
1 x Power Adapter
1 x Mop Racks
1 x mop
1 x user Manual
---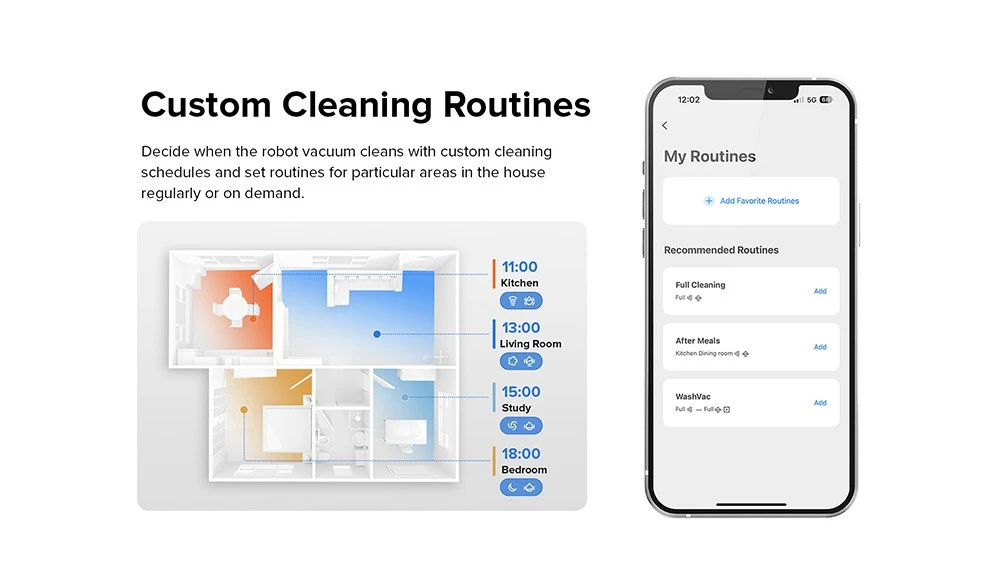 Coupon:
GKB23SSH50
€502,84
Roborock S8 Robot Vacuum Cleaner
Get it now from GeekBuying...
For shipping from Europe (without customs) we choose Priority Line
Don't forget to take a look at the long list of coupons we've been given today by clicking on the link below.
---
If all this is not enough for you and you want something more, then take a look at the suggestions below that GeekBuying has for you.
---
---
To GeekBuying you can find a multitude of products at very good prices, and you have the option of choosing the shipments for your purchases from Their European warehouses, and with Duty Free Priority Line (No customs)Mission.
Their shipments are fast and support all payment methods (PayPal - and all cards).