Today this GeekBuying returns with another interesting purchase offer, as it offers us the [Netflix Certified] Wanbo TT Portable Projector (1080P, 650 ANSI Lumens, HDR10) in €219 with coupon NNNFRNFTT from Europe and with free shipping.

Ο Wanbo TT is an LCD projector certified by the Netflix that works in Linux. With brightness 650ANSI Lumens, is able to meet the needs of most people. In other words, the picture is crystal clear and the colors are as saturated as possible, so your favorite movie or game scenes will appear with beautiful graphics.
It comes with some built-in apps that are pre-installed like Netflix or the Amazon Prime Video, as well as the network YouTube. It has official support for at Widevine L1 guarantees you full resolution and accessibility to your favorite series or movies on Netflix in excellent quality.
Automatic focus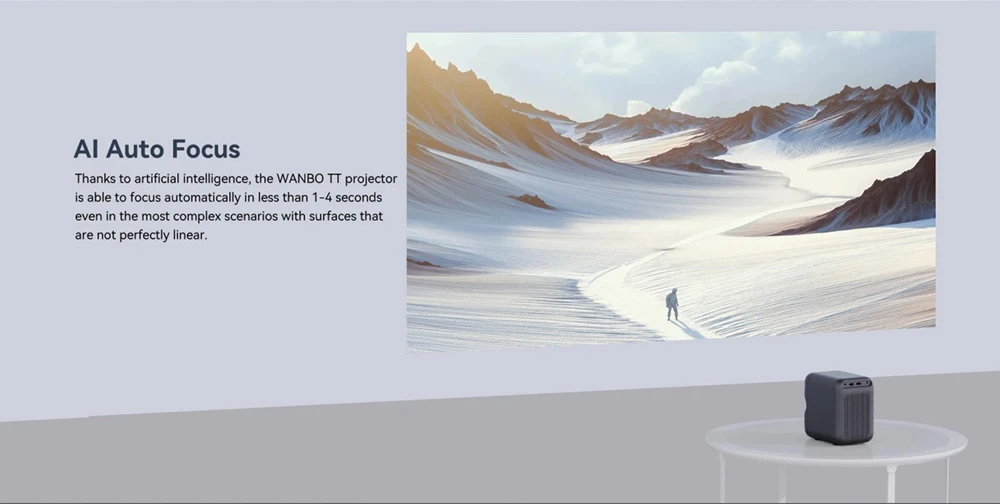 It has an artificial intelligence algorithm to automatically focus images within seconds, while with the 9-way gyroscope manual focus is no longer needed and blurred image is a thing of the past.
Brightness at 650 ANSI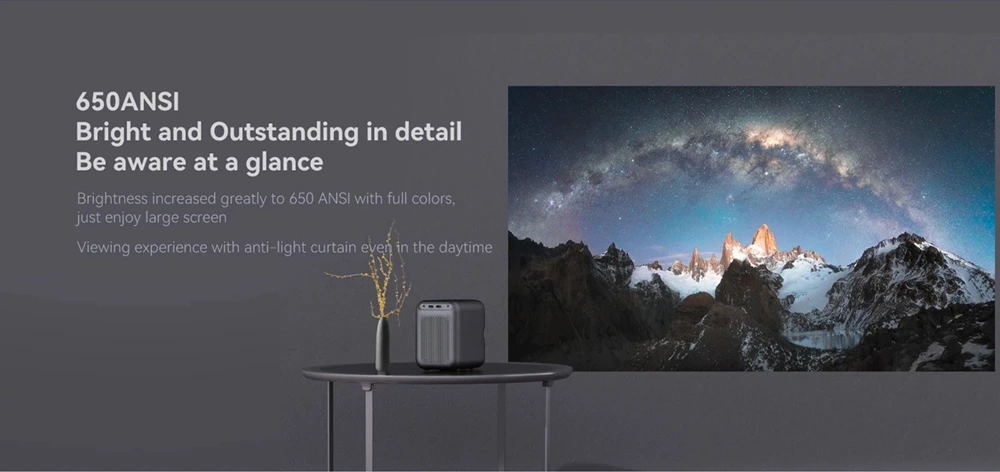 Ο Wanbo TT Compact it offers brightness and exquisite details that cannot be ignored. The brightness increased significantly up to 650 ANSI with full colors to enjoy the big screen, even during the day. Developed and certified by the internationally recognized association, American National Standards Institute (ANSI).
Resolution 1080P (1920 * 1080)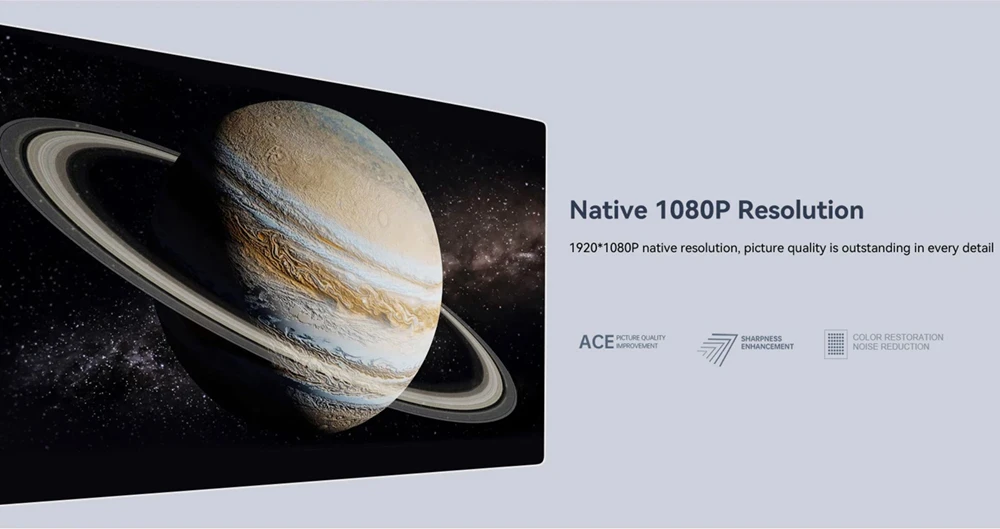 It has normal resolution at 1080P (1920 * 1080) and perfectly improves the contrast of the image, which is excellent both in every detail and with 16:9 screen aspect ratio.
HDR 10 support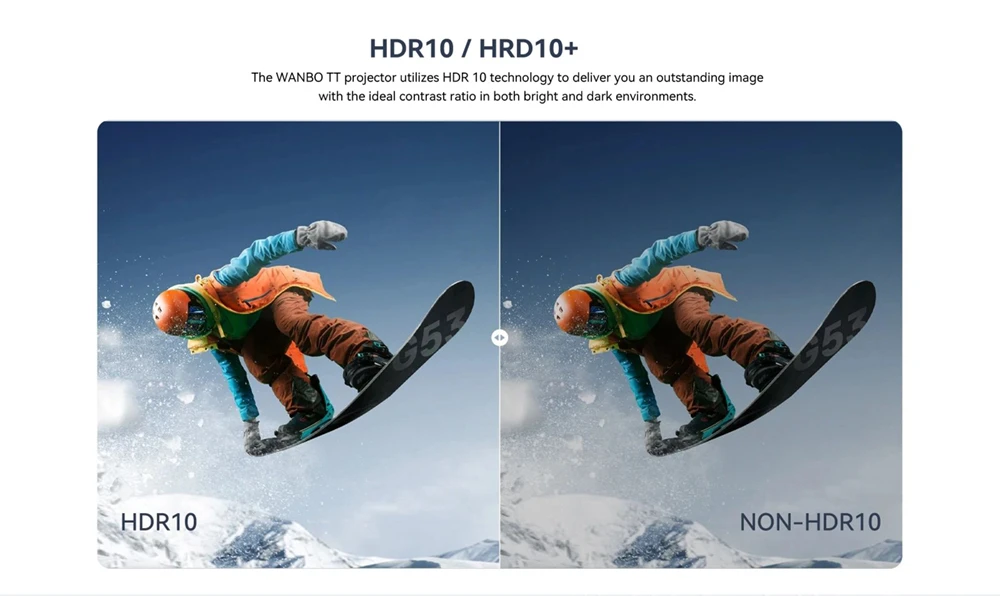 has HDR10 support and allows it maximum brightness at 1.000 nits in the upcoming years, while 10 bit color depth. HDR10 offers an image that is more than twice as bright, with a corresponding increase in contrast and a color palette that has a billion shades, as opposed to just 16 million that SDR has.
Processor Mediatek MTK9266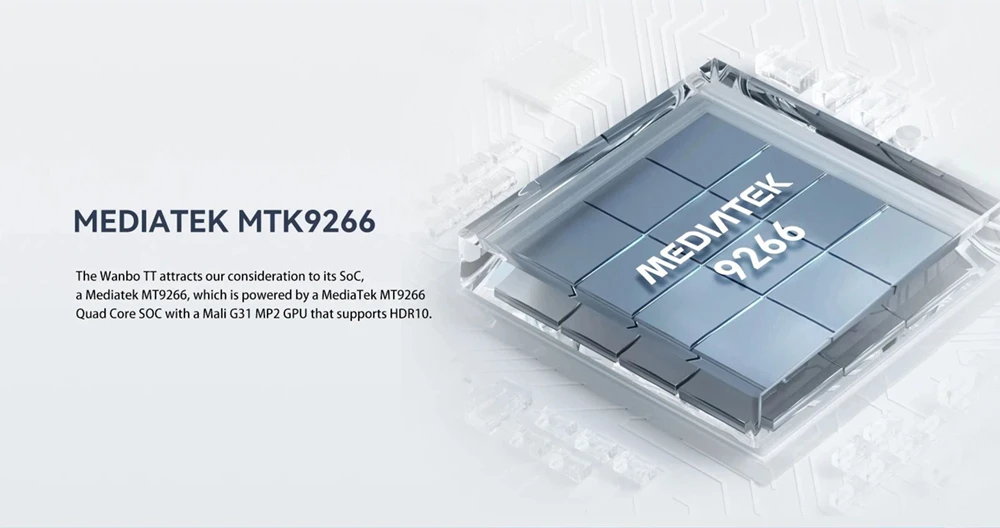 The projector is equipped with the quad-core processor MTK9266 by Mediatek with 1GB RAM in the upcoming years, while 8 GB eMMC storage. It is designed for use in offices, living rooms and even schools. Keeping it noise below 30 dB and with a powerful cooling system, the noise produced by the projector will be barely noticeable even after many hours.
Auto Titl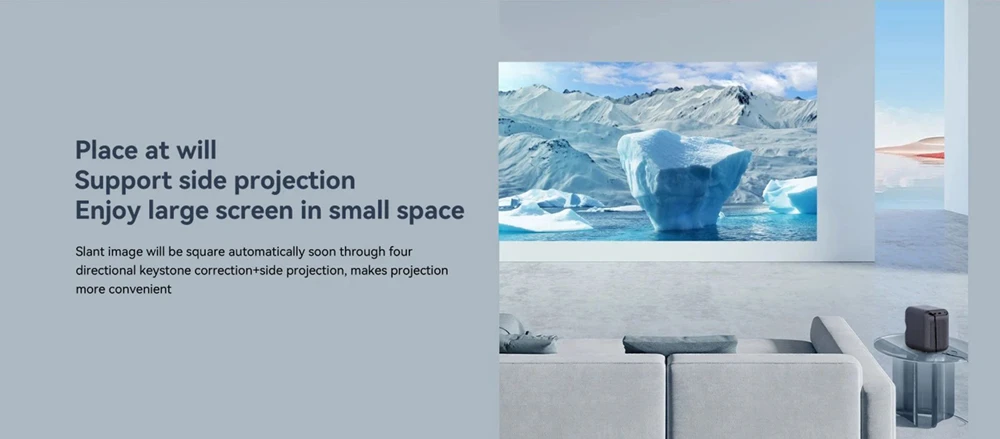 The Wanbo TT Compact projector supports automatic slope through four directional keystone corrections as well as the side projection, which makes viewing more convenient.
Dual band WiFi & Bluetooth 5.1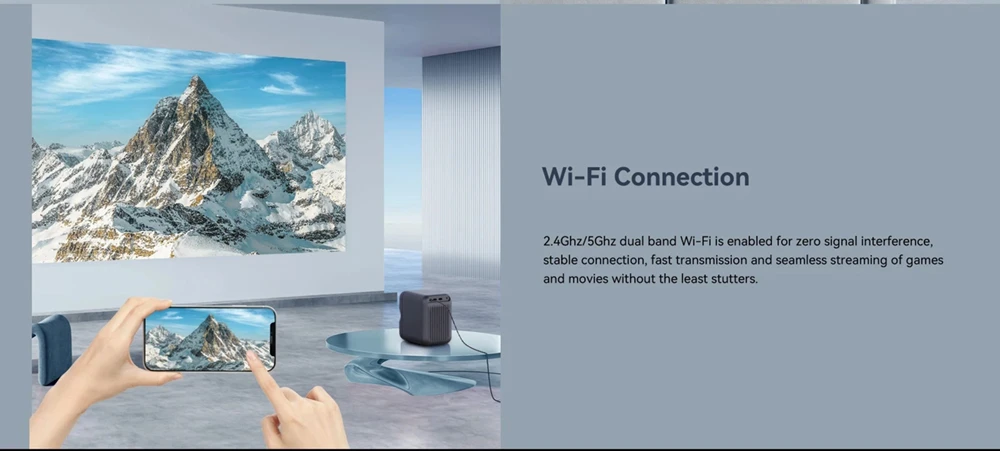 In terms of projector connectivity, you have support for Wi-Fi 2,4 GHz and 5 GHz and Bluetooth 5.1 for connecting to various audio accessories. There are also HDMI port, the USB port and the 3,5 mm jack. Also included is one remote control.
Over 200+ apps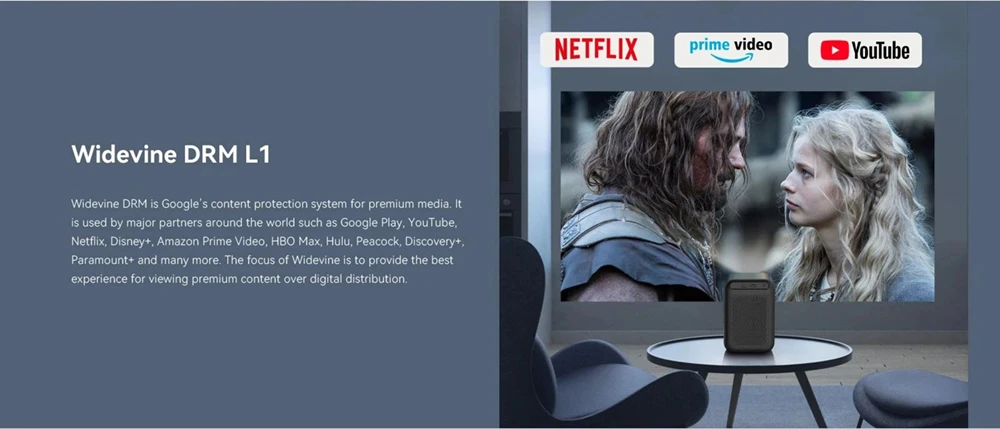 Wanbo TT Compact Projector offers online access to more than 200 apps from the APP Store for easy access to free online viewing without even downloading, including many popular apps such as NETFLIX, PRIME VIDEO, YOUTUBE, YOUTUBE KIDS & many other.
Support in 360 Dolby Atmos

In terms of sound, the Wanbo TT offers a couple stereo speakers at 5 Watts with support at Hi-Fi, Dolby Atmos and the sound 360° surround. Despite its size, it offers you a distinct yet natural sound experience.
Wide compatibility
The HDMI + USB supports connecting to computers, external drives, PS5, Xbox, etc., and supports KTV equipment and audio equipment.
Low noise and wide use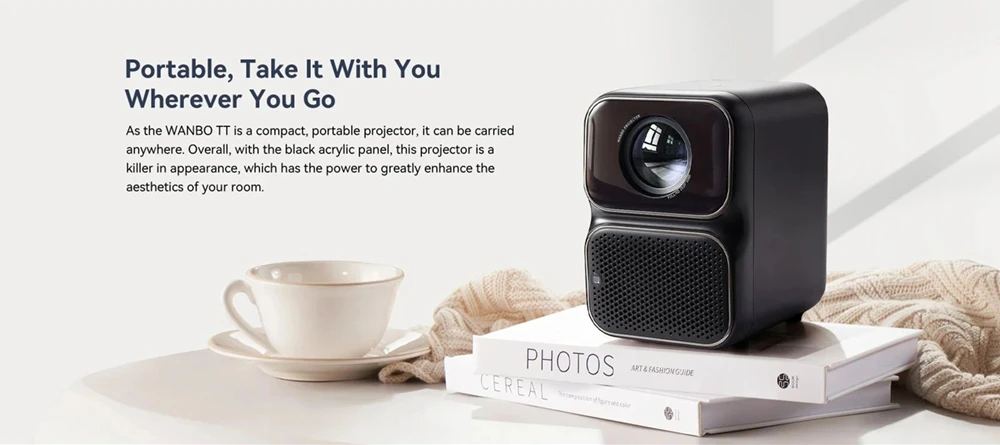 Ο working noise is less than <32db/m, and Wanbo TT is compatible with many apps and games, and you can use it for entertainment or help in the office and for your presentations. Its small size makes it a perfect portable projector for your outdoor events.
Specifications
Band: Wanbo
Model: TT
Type: Projector
Color: Black
Optical Parameters
Technology Type: LCD
Physical Resolution: 1920*1080
Brightness: 650 ANSI
Contrast Ratio: 16: 9 / 4: 3
Projection Screen Size: 40-120 inch
Projection Lens: Full Glass Lens
Keystone Correction: Four Directional Keystone Correction
Optical Elements
Projection Distance: 1.1-3.3m
Lighting: LED
Lamp Life: 20000 h
CPU: MTK9266
RAM: 1GB
ROM: 8GB
WiFi: 2.4G & 5G
Bluetooth: BT5.1
Focus Method: auto-focus

Port: HDMI*1 / USB*1 / Earphone Jack*1 / DC*1
Speaker: 5W * 2
Power Supply: 19V 6.31A
Power Consumption: 120
Size & Weight Projector Size: 17 12 x x 17.5cm
Product Weight: 1.67kg
Packing size: 16 x 21.7 x 27.4
Gross Weight: 2.51kg
Package Contents
1 x Projector
1 x Remote Control
1 x power line
1 x Power Adapter
1 x user Manual
---
Coupon:
NNNFRNFTT
[Netflix Certified] Wanbo TT Portable Projector (1080P, 650 ANSI Lumens, HDR10)
Details
Get it today from GeekBuying...
€219
[Netflix Certified] Wanbo TT Portable Projector (1080P, 650 ANSI Lumens, HDR10)
Get it today from GeekBuying...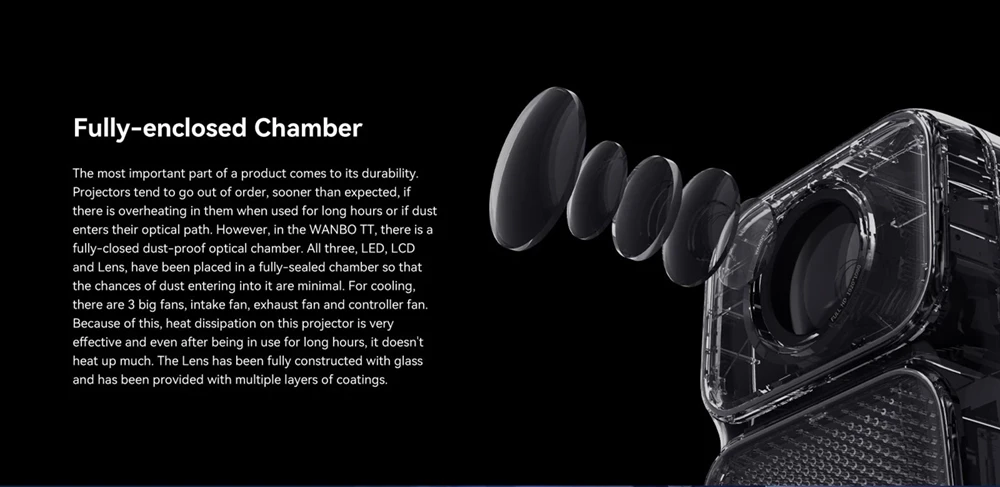 For shipping from Europe (without customs) we choose Priority Line
Don't forget to take a look at the long list of coupons we've been given today by clicking on the link below.
---
If all this is not enough for you and you want something more, then take a look at the suggestions below that GeekBuying has for you.
---
---
To GeekBuying you can find a multitude of products at very good prices, and you have the option of choosing the shipments for your purchases from Their European warehouses, and with Duty Free Priority Line (No customs)Mission.
Their shipments are fast and support all payment methods (PayPal - and all cards).