Today this GeekBuying returns with another interesting purchase offer, as it offers us the ELEGLIDE Coozy Electric Scooter (350W Motor 25km/h Max Speed) at €350,31 with Coupon NNNAff11th from Europe and with free shipping.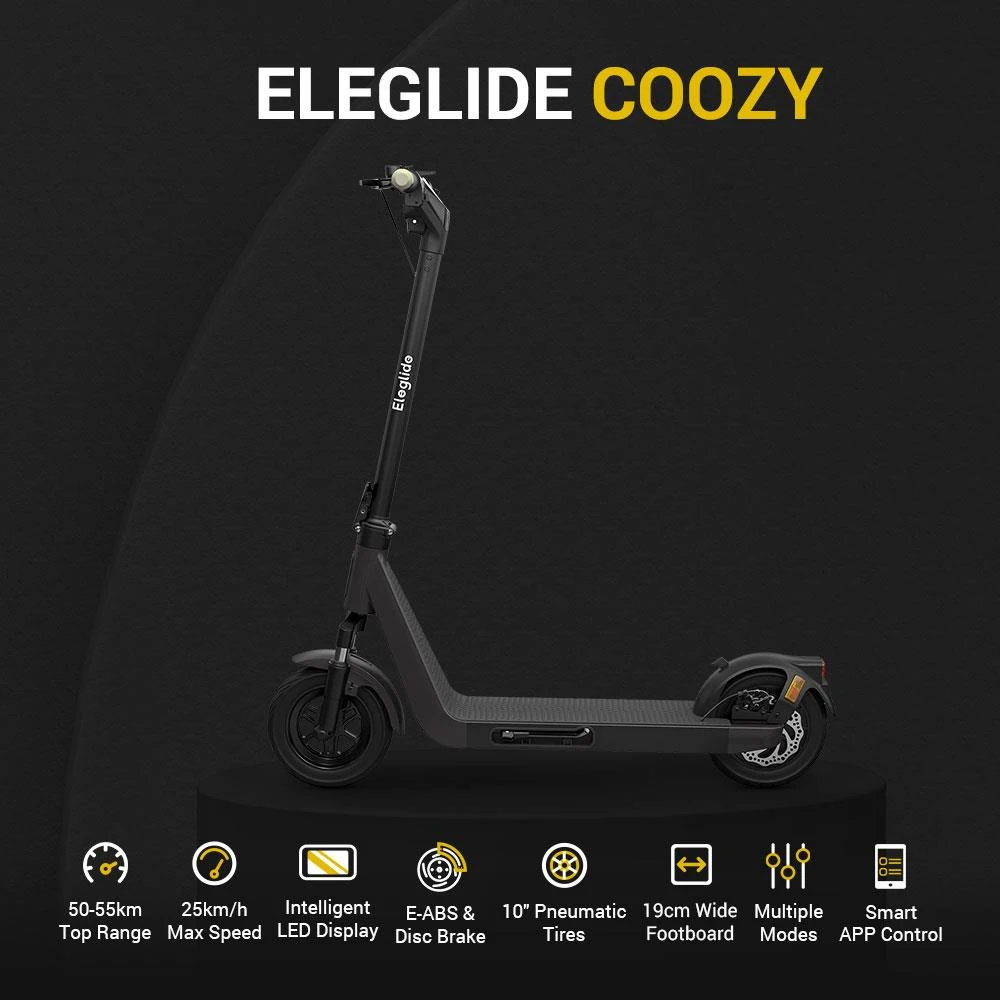 Powerful motor at 350 W
Powered by powerful motor at 350W, the Eleglide Coozy can reach maximum power 540W in the upcoming years, while maximum speed at 25 km/h, allowing you to have a hassle-free and exciting ride.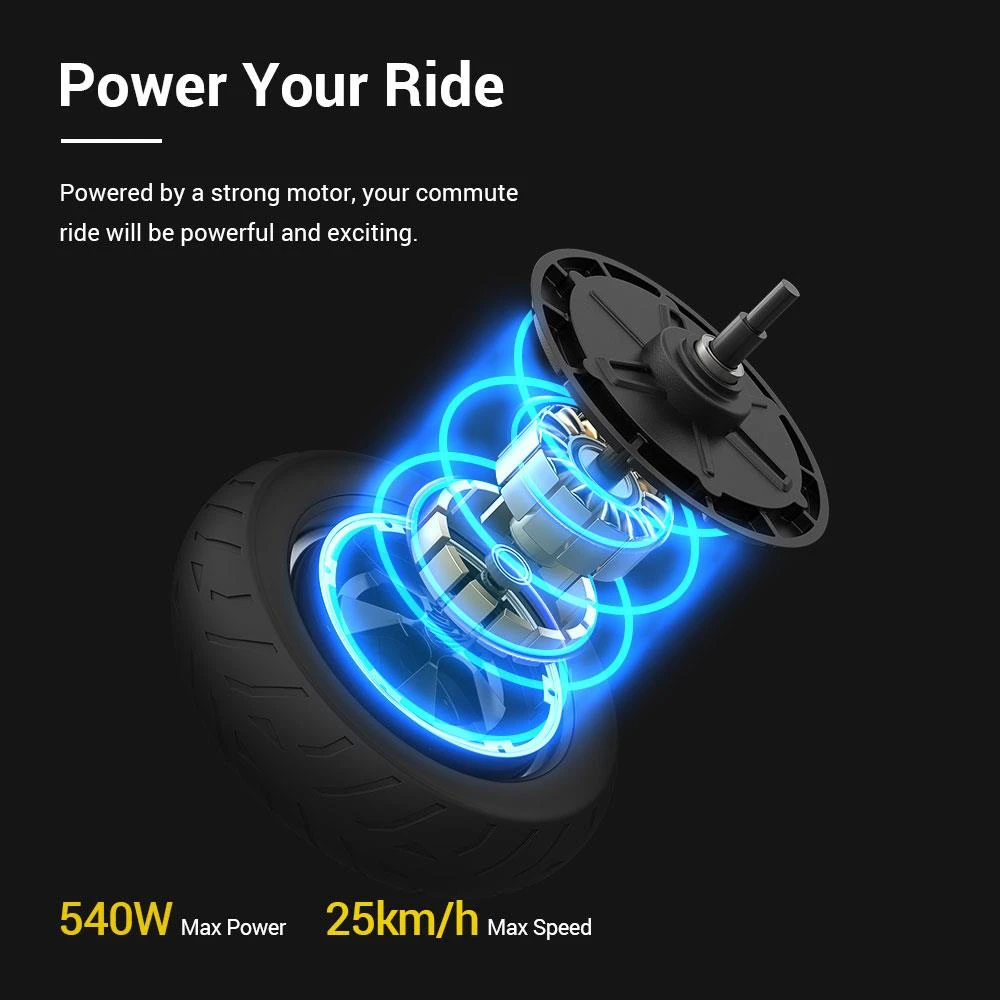 Greater autonomy
The Eleglide Coozy is equipped with battery at 450Wh, allowing maximum distance of 50-55 km after a full charge, which is longer than the majority of commuter scooters and long enough for daily commutes and day trips.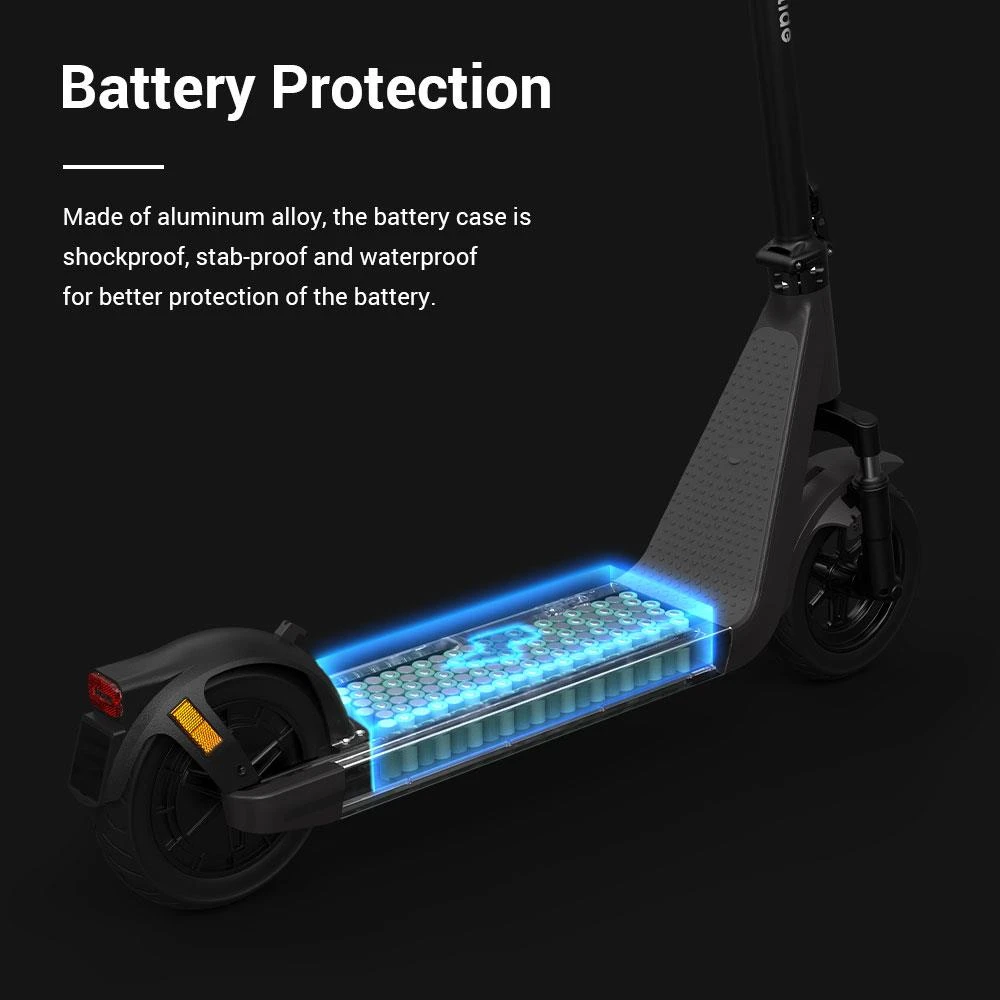 Upgraded brake & suspension system
Coozy includes one dual brake system consisting of E-ABS and rear disc brake, which allows faster and safer braking. Besides, it is designed with Front Suspension to reduce impact and vibration, giving you a comfortable ride.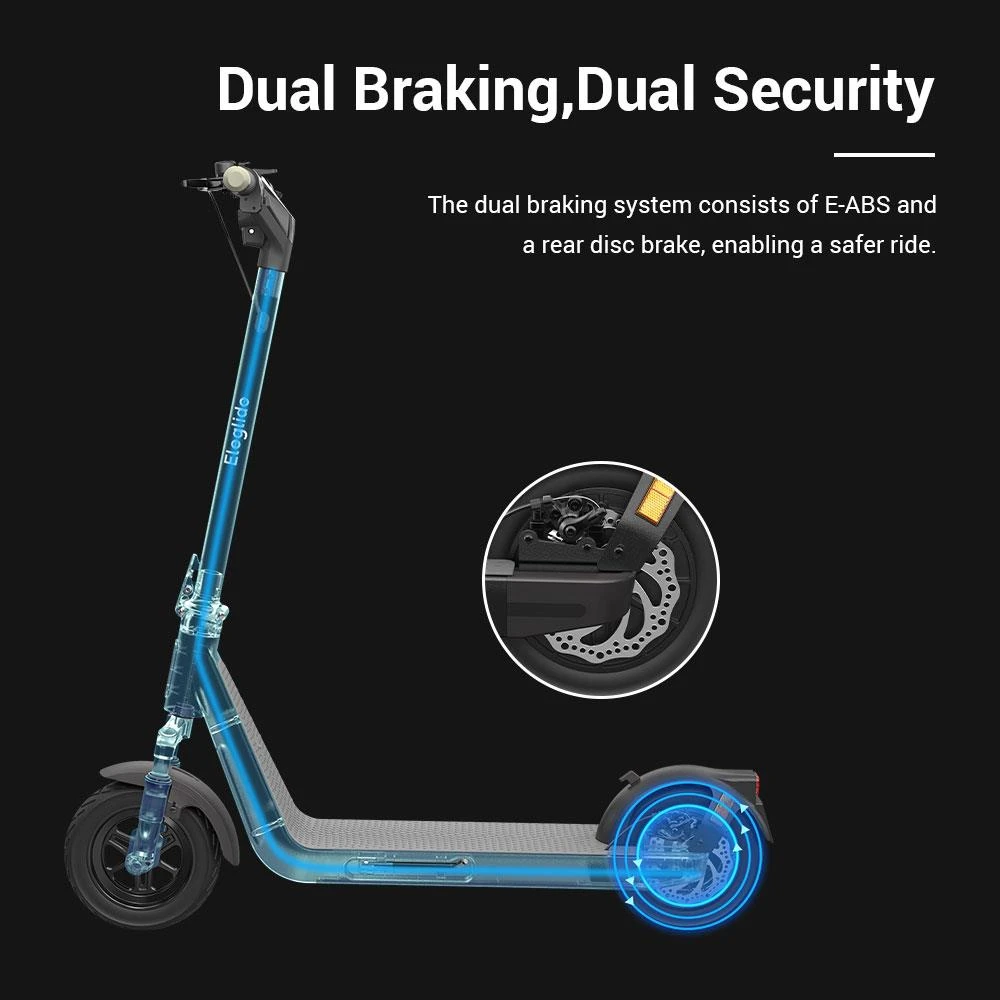 Smart control with LED screen and app
Most functions can be activated through it dashboard with LED screen and the smart app – Green Drive, such as changing speed functions, changing speed, activating it cruise mode etc. The app is compatible with iOS 12.0 + in the upcoming years, while Android 4.3+.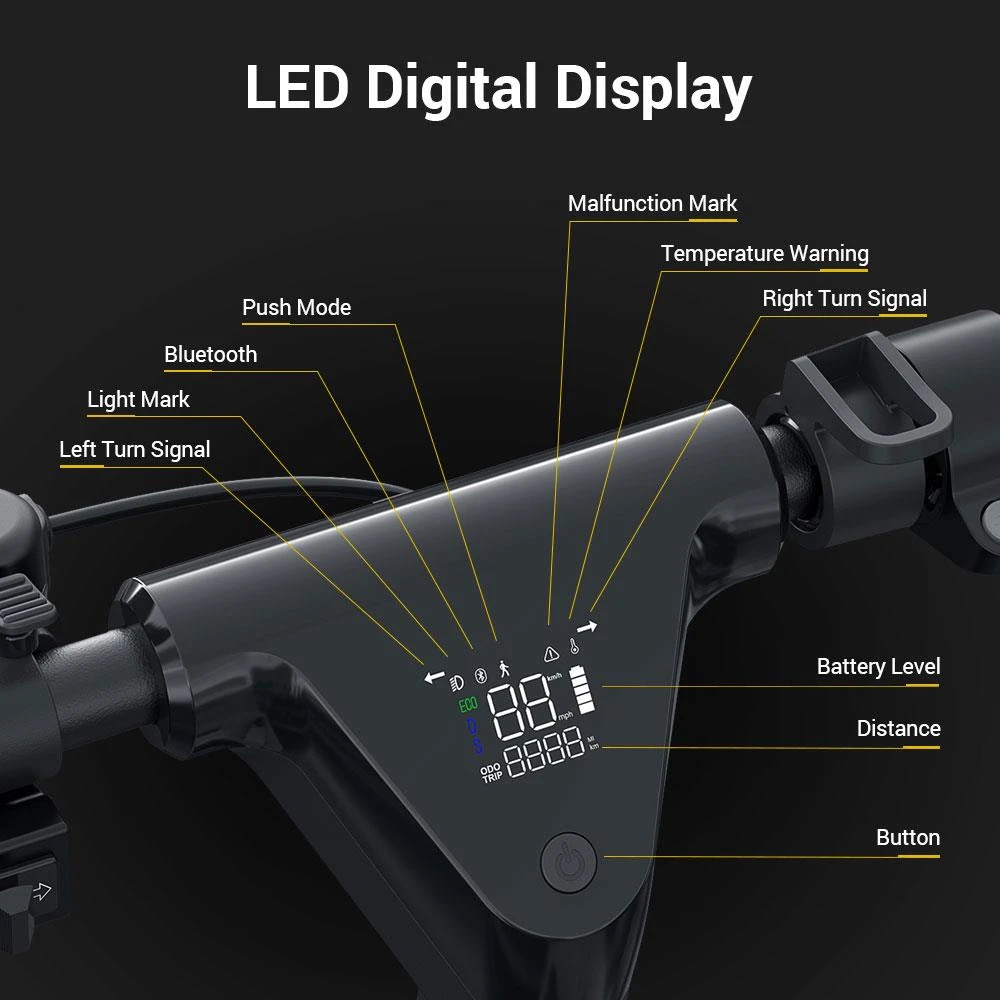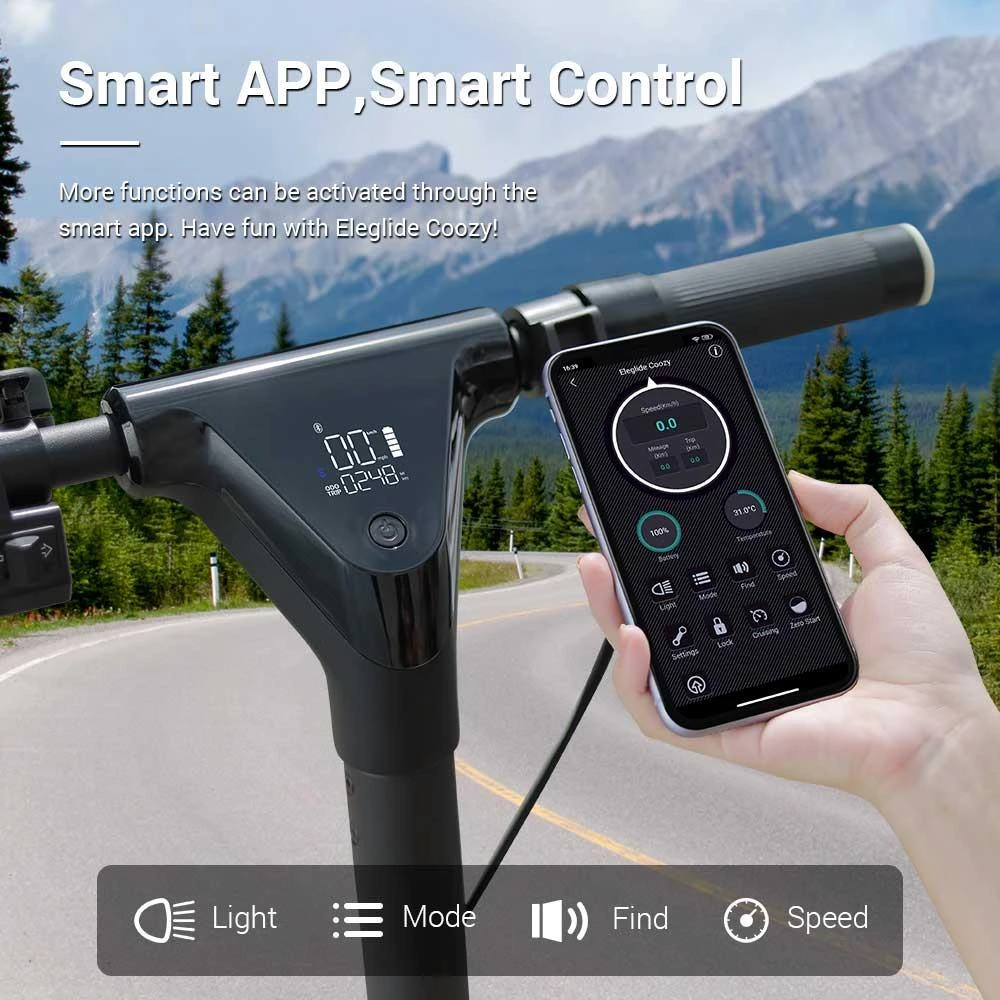 Innovative lighting system
Coozy features 4 lights, including a headlight, a tail light and 2 steering lights. The rear light can function as a running light as well as a brake light. The left/right steering light will flash when you turn it on, allowing you to make a safer turn. The innovative lighting system makes your journeys safer.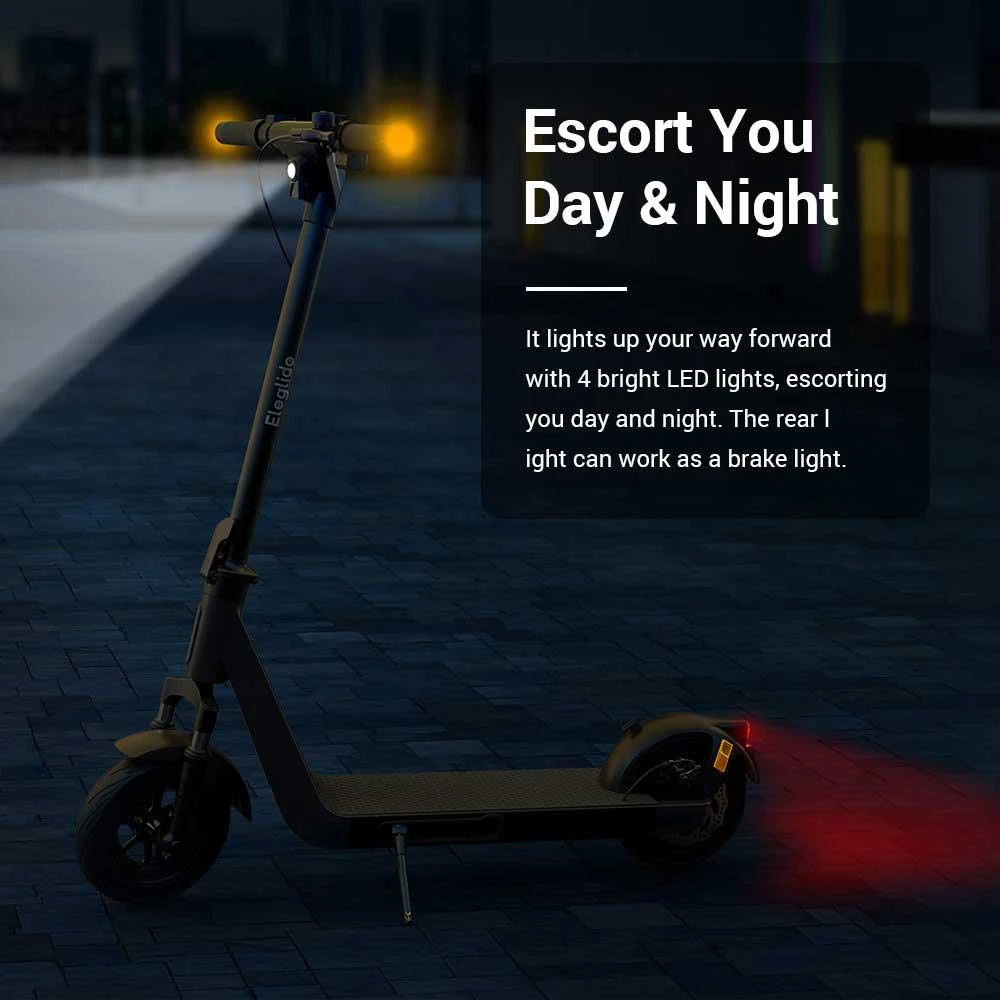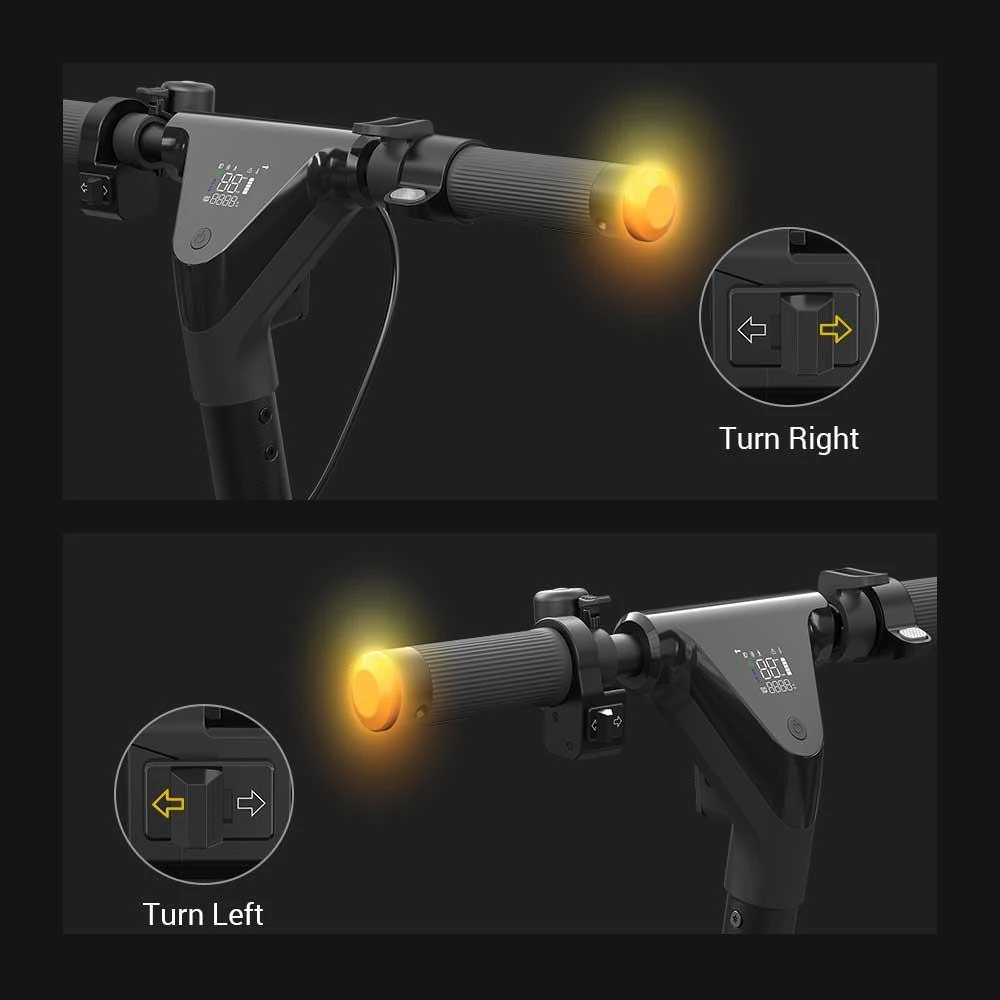 Large tires and wide sole
The 10 inch pneumatic rubber tires they adapt to most types of terrain and roll more smoothly. The base foot at 19cm it is wide enough to allow you to stand firmly and comfortably. It is covered by an anti-slip pad, and protects you from slipping.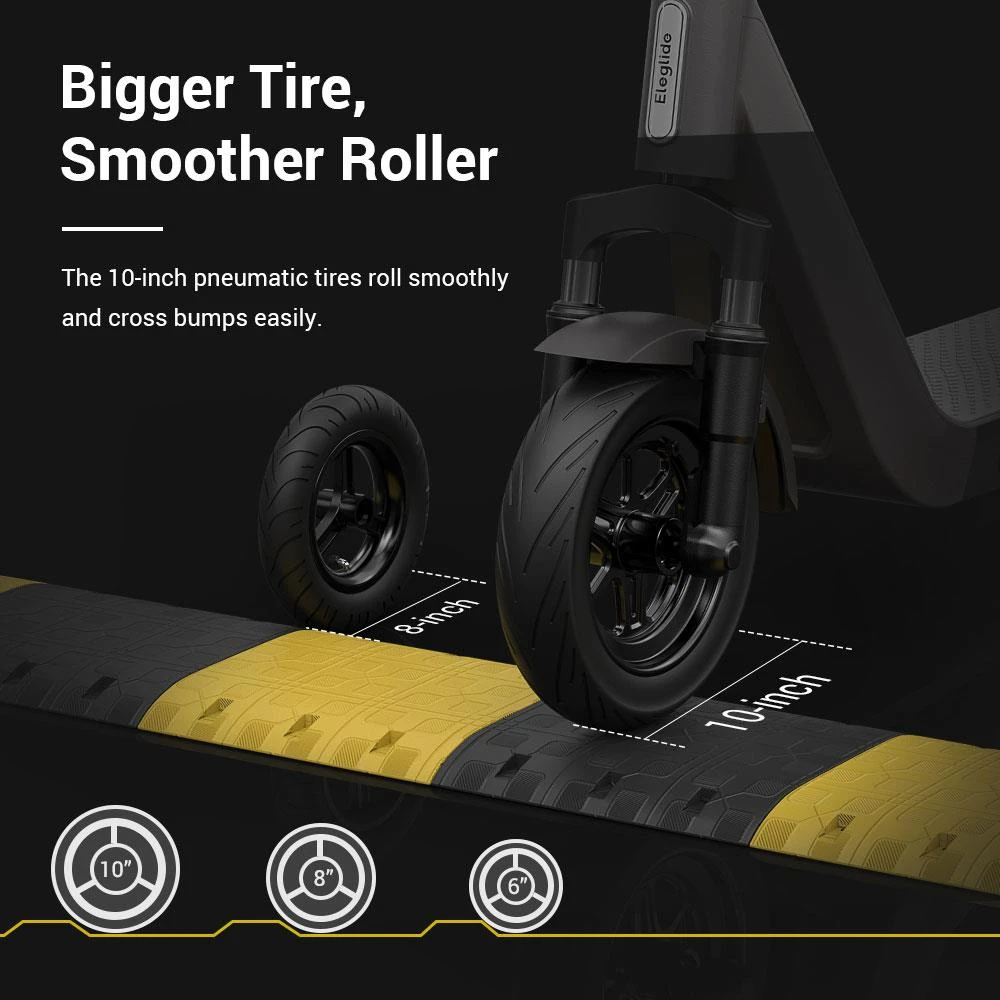 Multiple speed modes
The Eleglide Coozy has multiple speed modes to meet your different needs including 10/15/25km/h and operation Push mode at 6km/h. The ECO mode allows you to enjoy the scenery on the side of the road during the ride. Standard mode lets you enjoy the fun of driving without going fast. If you switch to sport mode you will have a faster ride at higher speeds.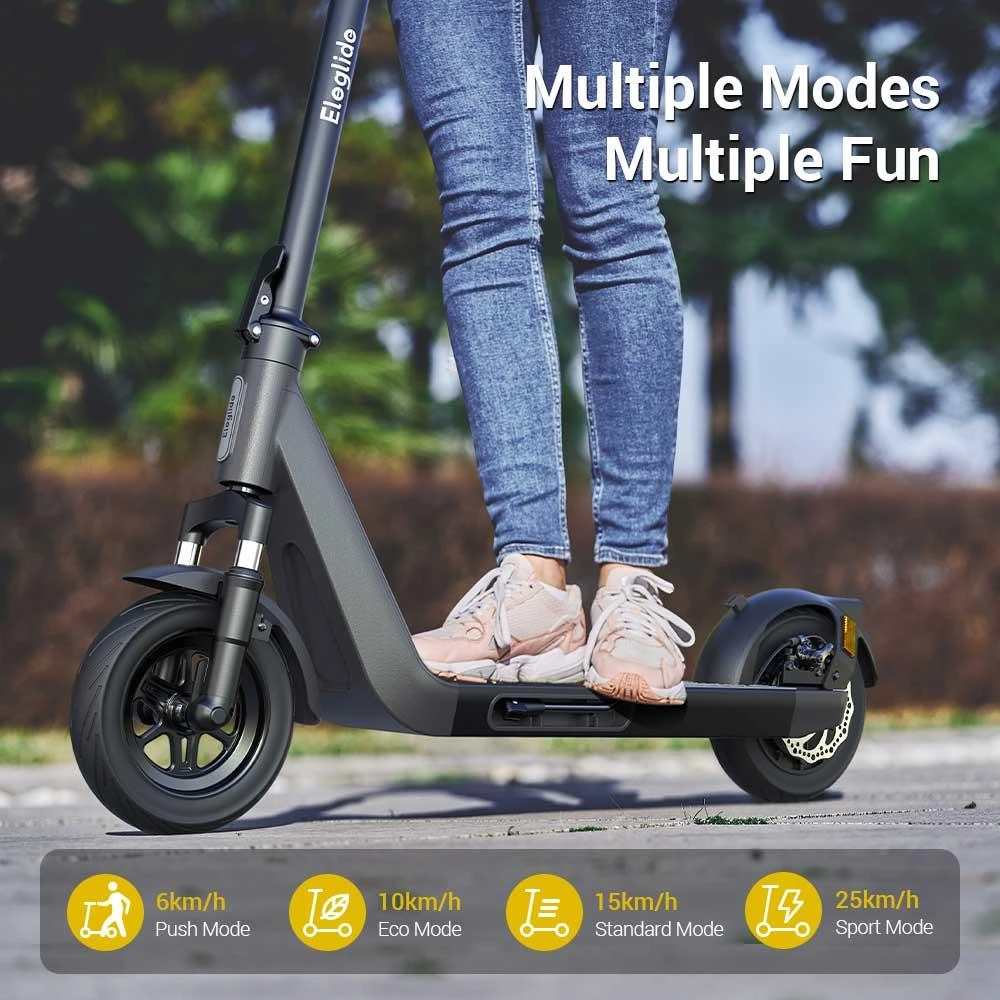 Specifications
Brand: Choose
Model: Coozies
Color: Black
Net Weight: 18.7 kg
Unfolded Size: 1130x536x1210 mm
Folded Size: 1130x516x607 mm
Length of Handlebar: 536mm
Ride Height: 88mm
Width of Footboard: 190 mm
Recommended Rider Heights: 120-200cm (3.94ft-6.56ft)
Max Load: 120 kg
uphill: 15%
Maximum Speed: 25 km/h
Max Range: 50-55 km
Speed ​​Levels: 10/15/25 km/h (Level 1-3)
Push Mode: 6 km/h
Waterproof Level: IPX5
Equipment: Aluminum Alloy
Braking System: E-ABS + Rear Disc Brake
Brake Disc: 140mm (Outside Diameter)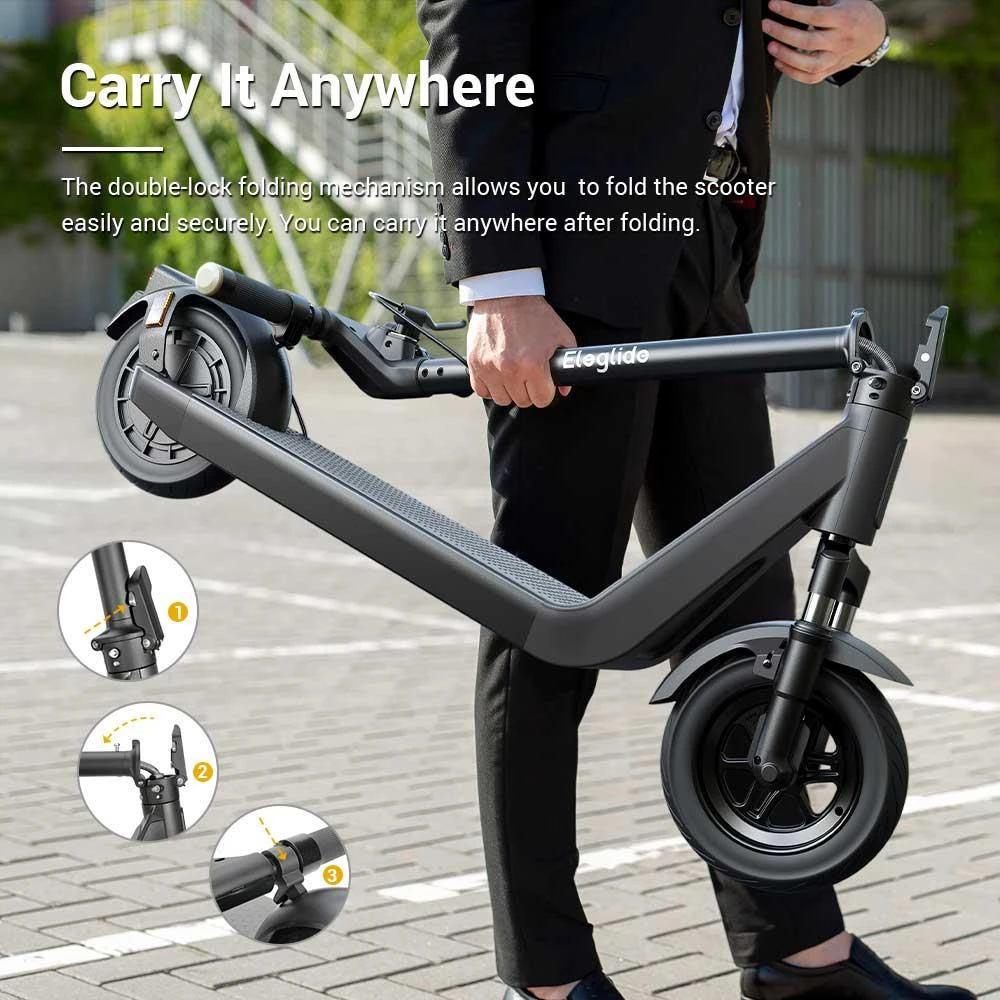 Package Contents
1 x E-Scooter
1 x user Manual
1 x Charger
1 x Wrench
8 x Screw
---
Coupon:
NNNNAff11th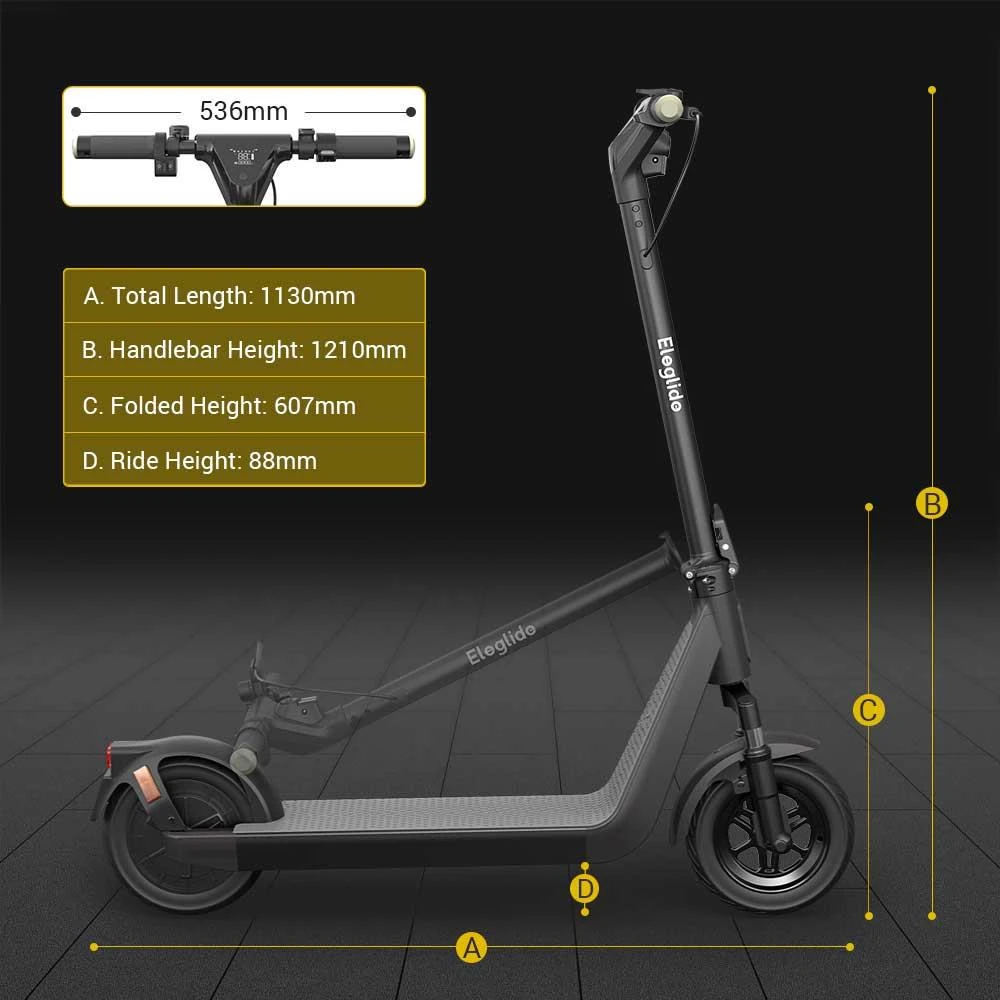 ELEGLIDE Coozy Electric Scooter (350W Motor 25km/h Max Speed)
Details
Get it now from GeekBuying ...
€350,31
ELEGLIDE Coozy Electric Scooter (350W Motor 25km/h Max Speed)
Get it now from GeekBuying ...
For shipping from Europe (without customs) we choose Priority Line
Don't forget to take a look at the long list of coupons we've been given today by clicking on the link below.
---
If all this is not enough for you and you want something more, then take a look at the suggestions below that GeekBuying has for you.
---
---
To GeekBuying you can find a multitude of products at very good prices, and you have the option of choosing the shipments for your purchases from Their European warehouses, and with Duty Free Priority Line (No customs)Mission.
Their shipments are fast and support all payment methods (PayPal - and all cards).